HS2 is buying a forest, a director's daughter wants to save Kensington Odeon, the EFA head of capital cuts his hair off, and an architect finds fame on the soccer field. Plus, construction wakes up to its Pokémon problem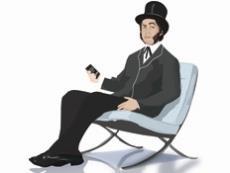 Into the woods
HS2 is no stranger to tendering major multi-million pound contracts, but a more unusual request has been drawn to our attention - the procurement of 7 million trees to line the route the route and spruce up the landscape. The client, HS2 Ltd, is expected to announce a winner over the next few weeks, with tree specialists W Crowder and Sons, Johnsons of Whixley and a joint venture between Hillier Nurseries, Oakover Nurseries and Wyevale Nurseries, in the running for the £7m contract. Any of our readers fancy branching out?
Family plot
Developer Minerva is facing opposition from the daughter of a cinematic legend over plans to demolish Kensington's Odeon cinema and turn it into luxury homes. Patricia Hitchcock O'Connell, daughter of director Alfred Hitchcock, has joined the fight to have the art deco building designated an asset of community value - which could afford it protection from Minerva's already approved plans. Hitchcock, a "proud" resident of Kensington, liked to watch films at the 90-year- old cinema and his daughter said the family supported an alternative plan to turn the building into an arts centre called The Hitchcock in his honour. Other famous names supporting the cause include both Gandalf (Sir Ian McKellen) and Sherlock Holmes (Benedict Cumberbatch).
Only connect
The Shard has been certified as one of the best buildings in the UK for broadband and telecoms connectivity. The London tower has been awarded a Platinum rating, the highest level achievable by international connectivity accreditor WiredScore. Developer Sellar's Renzo Piano-designed building's connectivity has apparently been instrumental in attracting its 29 occupiers. London offices can be patchy for connectivity. The rest of us can only look up with envy at those in The Shard, able to make a mobile call without having to hug a window frame.
A close shave
Hats off to the Education Funding Agency's director of capital, Mike Green, who has committed to Brave the Shave for cancer charity Macmillan. Green will have his hair shaved off to raise money for the charity, with a fundraising goal of £3,000. Explaining why he has decided to Brave the Shave, Green said: "I have seen the devastation that cancer can cause and we should put every effort into fighting back and ensuring that those suffering and their families receive the best support possible."
Match of the day
A football player for the little-known Irish team Dundalk has been the architect of his team's success - quite literally - as they chased a place in Europe's premier competition the Champions League, before Building went to press this week. David McMillan, whose day job is as an assistant architect at the Dublin-based practice O'Brien Finucane Architects, scored five goals in the early qualifying rounds to set up a tie with Polish champions Legia Warsaw for a coveted group stage place. County Louth-based Dundalk FC - known as the Lilywhites - trailed Legia 2-0 heading into the second leg in Warsaw on Tuesday evening. Yet, despite his recent success on Europe's biggest stage, the footballer/architect has no plans to quit his work in the built environment. McMillan explained: "Unless you move to the Premier League, which ain't going to happen, this is as good as it gets."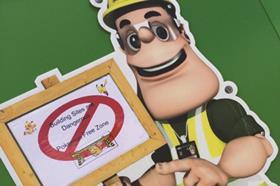 Sign of the times
Building readers will know that the hit "augmented reality" game Pokémon Go has prompted some players to trespass on construction sites in their efforts to catch the randomly-appearing digital monsters, as our investigation into 50-plus trespassing instances highlighted earlier this month. Some contractors are certainly taking the issue seriously, as evidenced by this warning outside a Bam Construct site (pictured). Contractors' trade body Build UK has also voiced its concerns since our report, with a warning sent to members to keep site boundaries secure to keep out pesky Pokémon players. If you want to report an issue with the game to its developer Niantic visit bit.ly/29G1qgP.
Send any juicy industry gossip to hansom@ubm.com