This week, Heathrow observes its architects up close, an ugly building is looked at from a new perspective, Brighton's seashore and Sydney's waterfront enjoy new panoramas, and we get a fresh angle on Europe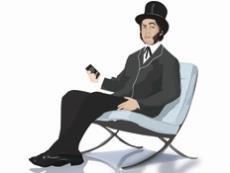 Views from the observation tower
An architect behind concept designs for expansion at Heathrow has described how he and his team were analysed by behavioural psychologists before winning the design deal. Jolyon Brewis, a partner at Grimshaw Architects, told Building the architects were observed by psychologists and people from Heathrow to see how well they work together. He revealed: "We were observed by behavioural psychologists and people from the airport. They were looking at how we work together in our own team and with the team from the airport. It was quite a new one to us." Brewis admitted the behavioural assessment "felt quite odd" but insisted that "as we got going we absolutely understood the logic of it". He didn't elucidate what that logic was.
Bear with us …
As commissions go, it's fair to say it was unusual one for a fit-out firm and an office design specialist. Morgan Sindall companies Overbury and Morgan Lovell have been tasked with producing four obstacles for the 2016 Bear Grylls Survival Race series - which involves adventurous types taking part in events that have themes like "jungle", "mountain", "arctic" and "desert" at their heart. They're taking place, however, in the very unjungly, desert-free spots of Cambridge, Manchester, Edinburgh and London. Still, in a game attempt to link its everyday stuff with a man called Bear, the boss of Overbury and Morgan Lovell, Chris Booth, says: "Whether it's transforming offices or building mammoth obstacles, we see unique opportunities to create exceptional experiences everywhere." Quite.
Brightoning up nicely
Developers are having another go at redeveloping what has been dubbed the ugliest building in Sussex, Brighton's Anston House. The office block has been empty for 25 years, and was subject to a previous proposal by Urban Splash and AHMM which was turned down back in 2013 after locals said that plan - which included buildings up to 15 storeys tall - would overshadow the nearby Preston Park. But now developer First Base has put in plans with architects Conran & Partners to develop 229 apartments and space for start-ups on the site. Here's hoping they have better luck.
European bind
Europe never had an entirely free market for architects, Shard designer William Matthews has argued. British practices are often asked to team up with a local firm when entering design competitions, he said, with the €700m overhaul of Paris' Tour Montparnasse just one example. "If it was any [other sector] you couldn't force [bidders] to work with a local company," he said. "But it happened on design competitions, so there never really was a free market for us as architects working abroad." Matthews, who founded his own practice William Matthews Associates, after 20 years working for Renzo Piano Building Workshop, made the point while talking about his sadness over Brexit.
Looking up
Brexit may have dampened spirits in London's commercial sector, but Down Under, developers are still very much reaching for the skies. Wilkinson Eyre's 275m tower on Sydney's waterfront for Crown Resorts has won planning despite busting a local height restriction by 100m. The A$2bn Crown casino and hotel development is part of the A$6bn Barangaroo development which was masterplanned by Rogers Stirk Harbour + Partners. Nervous construction staff take note, there's lots of work in Oz …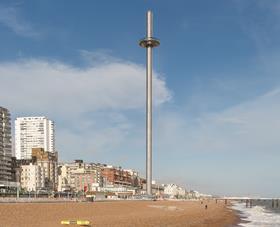 What's the point?
London Eye architect Marks Barfield has received approaches about rolling out Brighton's British Airways i360 observation tower to other parts of the world. David Marks, who is joint managing director of the practice alongside Julia Barfield, told Building the firm had received "a couple of approaches" from other international cities about building a structure similar to the 161m tall tower that now adorns the Sussex city's seashore. The attraction, which will be able to accommodate 200 people a time in an air-conditioned pod that will take 10 minutes to travel up a steel spire, is due to open to visitors on Thursday. You'll be able to see miles and miles of sea water, apparently.