China's 883m Sky City tower guarantees residents high living, but it's more lowly schemes in Greenwich and Millwall that have converted the developers themselves. Plus, a prince is born!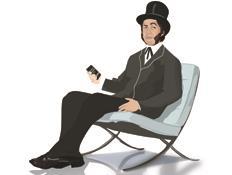 It's cold outside
China has commenced construction of what will be the world's tallest building - the 838m Sky City tower on the outskirts of Changsha. The tower is being developed by Broad Group, the company behind the construction of a 30-storey hotel in just 15 days, which became a Youtube hit. Using similar prefabricated, off-site construction techniques, the firm claims it can complete this 208-storey tower in just nine months. The 1.05 million m2 Sky City will include schools, hospitals, shopping malls and even a "vertical farm" that can provide enough food for the building's 30,000 residents. Ominously the developer says this means residents need never leave the building.
Colourful language
Anyone who has seen Cathedral Group's boss Richard Upton speak knows he's a passionate orator. But the outspoken chief executive was upstaged for once at New London Architecture's event on the London boroughs of Greenwich and Lewisham last week. Admittedly this was by someone he'd brought along to add to his presentation on the firm's proposed 2.2-acre redevelopment of Greenwich Industrial Estate. London Olympics poet Lemn Sissay gave a stirring performance of a poem he'd written on the scheme. Delegates then heard about a more prosaic take on a scheme elsewhere in Greenwich by Berkeley chairman Tony Pidgley. Berkeley's regional chairman John Anderson admitted his boss was initially less than keen on his proposal for a 4,800-home scheme on the site of former sink estate the Ferrier in Kidbrooke. "I won't tell you the response I got," he said. "But there were a lot of expletives."
Going native
At the same event, architect David West admitted he was nervous about taking on the masterplanning role of the Surrey Canal regeneration scheme to transform Millwall football stadium area, The Den, in Lewisham. The football club's fans are dogged by a reputation for hooliganism because of a string of infrequent, but damaging, skirmishes down the years. West says he got a fright when, three weeks after his practice Studio Egret West won the commission in 2009, he and "not the toughest looking team" went to Millwall to watch the club host Leeds United. He admitted "it was quite an experience" and wondered "who would want to live next to this?" Fast forward four years, plus a lot of negotiation with the football club, and he now "believes" in the scheme - so much so that his practice wants to build, among other things, 2,700 homes there.
We can be heroes
Building's Construction Heroes campaign to find the industry's unsung heroes - inspired by the government's Construction 2025 report, which said construction should be known for its talented and diverse workforce - is in full swing. Scores of firms and individuals have contacted us by email, our website and on social media to submit nominations. Thank you to everyone who has been in touch with suggestions so far. However, some have been less than serious - one wag simply responded with the word "LEGO", while another said: "What about the guys who make those yellow hats?" Any nominations via Twitter #ConstructionHeroes or email at building@ubm.com.
Circle of life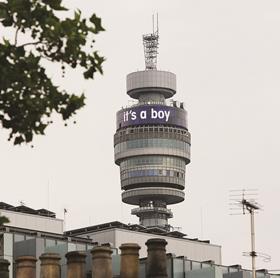 It's a boy! I, of course was pleased to see the news that Kate has given birth to our future king, prompting celebrations using buildings all over the world. London's BT Tower pronounced "It's a boy", while fountains in Trafalgar Square and Hungerford Bridge were lit up blue. In Canada CN Tower in Toronto and the Peace Tower in Ottawa were also bathed in blue light, as, apparently were 40 buildings in New Zealand. After saying it wouldn't get involved, the Shard relented and said people could use its viewing gallery for free if they shared the newborn prince's birthday. The building is effectively owned by a royal family - the Qataris - so you may have expected them to be quicker on the uptake.