It's been a week for the record books. Brighton is to open the world's most slender tower, the tallest clock tower is set for India, while
Zaha Hadid becomes the first female architect to appear on Desert
Island Discs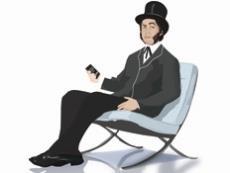 Slim view
Fashion is fickle and public opinion can change at the drop of a hat, let alone over a multi-year development cycle. But this does not stop brave developers gifting us grand world's-first developments across the globe. This week my attention has been drawn to three such projects in the UK, India and the US. For the first, step forward Brighton's answer to the London Eye, the British Airways i360. The sober fact-checkers at Guinness have established that the under-construction 162m-tall vertical cable car is the world's most slender tower, at a wafer-thin diameter of just 3.9m. The attraction - which, if you ask me looks like a mobile phone mast on steroids - is scheduled to open this summer.
High time
To India, then, where IT company Infosys has unveiled plans to build the world's tallest free-standing clock tower. The gothic-inspired design will rise 135 metres, 39 metres taller than London's Big Ben, to which it bears more than a passing resemblance. Unlike Big Ben, however, it will feature an up-to-the-minute digital clock face, 19 storeys of meeting rooms, a restaurant and viewing galleries. "Clock towers symbolise perfection, discipline and the way we do our work," company executive vice-president Ramadas Kamath told the BBC. Located in the city of Mysore, construction is expected to take about 20 months.
Guitar hero
Completing a hat-trick of weird and wonderful towers this week is a $1.8bn (£1.25bn) guitar-shaped tower in Florida. Native Indian tribe the Seminoles are behind the 34-storey tower, which will expand their existing hotel and casino complex in the state's own town of Hollywood, which they hope will one day rival gambling mecca Las Vegas. The guitar tower will house 800 guest rooms and a $100m (£70m) swimming pool. The plans, though, are subject to legislative approval of a gambling deal brokered between the Seminole tribe and Florida governor Rick Scott.
Tall story
New London Architecture chairman Peter Murray has said it is "inevitable" more tall buildings will have to go up in the capital if it is to meet an expected population boom. But he warned that a kneejerk reaction against height would force architects to design "shorter and fatter" buildings - which he said was "not the answer". London's population is expected to hit 11 million by 2039 - an increase of 2.5 million on today's figure. Murray said: "London will have to be developed more densely as it faces the prospect of growth in population, and accommodating these sorts of numbers will inevitably demand more tall buildings." Murray said the recent decision by Paddington Pole developer Irvine Sellar to pull plans for Renzo Piano's 254m tower in favour of a shorter "Paddington Post" scheme meant Londoners needed to be "careful what they wish for".
Pistol blip
Construction workers at Berkeley Group's Southall Gasworks site got a surprise when they dug up a gun. The firearm was discovered during a ground clearance of the site, which is being developed by St James, part of the Berkeley Group. The police were subsequently called and a picture of the firearm was tweeted by Ealing police officer Sergeant Justin Petty. It is unknown whether the gun was real or a replica, but it makes you wonder what else could await workers at the regeneration of the 83-acre site in Brent Road.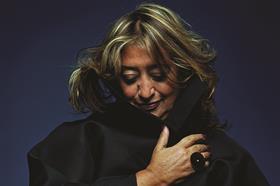 Radio zaha
You've got me wrong, seems to be the message of star architect Zaha Hadid. In an appearance on Radio 4's Desert Island Discs last Sunday morning - the first by a female architect in its 74-year history - she dismissed her allegedly tough reputation as "nonsense". It was rather, she added, that people misinterpreted her failure to "overdo the flattery" as rudeness. In fact, she said, she was "taken advantage of all the time" because she was "too nice". Her electic song choices included the Beatles, rapper Drake and Egyptian songwriter Umm Kulthum. And, aptly, critics of her buildings might say, These Foolish Things, by Bryan Ferry.
Send any juicy industry gossip to hansom@ubm.com