This week's plots involve a housing scheme with a bat-birthing ward, comforting figures for the chancellor, a trip to virtual reality and some good work for charity. Plus, a change in wind direction is on the cards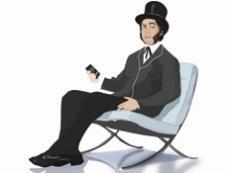 Animal house
The housing crisis is so acute that it has apparently now hit the animal kingdom too. "Vital homes for wildlife and people" was the newsflash hitting our inboxes from a PR. The scheme in question is being developed by Natural England and Spectrum Housing Group, and will convert a Second World War military hospital at St Leonards near Bournemouth into homes for 210 local people, as well as smooth snakes, nightjars, green winged orchids and a "maternity unit" for bats. Most intriguing is talk of "acid grassland" at the scheme. Perhaps it'll be a lot like living in an episode of The Magic Roundabout.
The colour of money
Sticking with housing, it looks like George Osborne's Help to Buy equity loan scheme was not just good politics, boosting the lot of middle-class would-be-homeowners (who could vote Tory). Analysis by property firm Hometrack suggests the house price surge in some areas since the scheme's launch two-and-a-half years ago could net the Treasury more than £200m. The total value of homes bought through the scheme since its launch in April 2013 has increased by more than £1bn, which Hometrack reckons could result in a £213m windfall on the £2.7bn the government has lent. In a housing bubble everyone wins, right?
Open your eyes
With digital technology as advanced as it is these days I wonder why we need bother with this tedious business of actually building things. Wouldn't it be easier to occupy virtual BIM worlds, like Minecraft people? One group moving us in this direction are the boffins at engineer Crofton, who will be demonstrating the alarming-sounding Oculus Rift virtual reality headset at the London stand at Mipim next month. Attendees will be able to block out the tiresome French Riviera by donning the headset and exploring 3D models of buildings put together in virtual reality. Somewhat shortsightedly, Crofton is not promoting the headset as an alternative to actual construction, but as a tool to help clients and builders inspect a building prior to construction and identify faults. There will be a prize draw for the Oculus Rift, which is worth £250.
They sailed through
I doff my hat, once again, to the good people across the industry who have raised money for charity. Well done to the developers, investors, consultants, architects and contractors who took part in the 2015 Little Britain Challenge Cup and raised over £21,000 for various charities. And a special round of applause to Costain; to celebrate its 150th anniversary in 2015, the firm set a target to raise £1m for the Costain Charitable Foundation's four chosen charities - the British Heart Foundation, Macmillan Cancer Support, The Prince's Trust and Samaritans. The target was not only hit, it was smashed - £1,137,351 was raised.
Crash expands
Meanwhile, Building's charity partner, Crash, has expanded its beneficiary base to include helping hospices in the same way it supports homelessness charities throughout the UK. Research has shown well-designed and expertly built environments have a positive effect on how people feel, which is especially true for those who are vulnerable, have life-limiting illness or the homeless, as well as those who care for them. Crash chief executive Francesca Roberts said: "The industry should be enormously proud of their charity, but our potential to help hasn't by any means been reached yet."

When the wind blows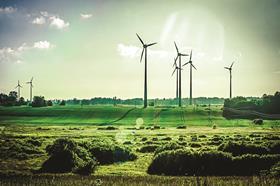 Are the Tories quietly getting behind wind farms? The Sunday Telegraph sniffily reported that ministers are considering a U-turn that would see consumers fund wind farms through green levies. The Conservatives pledged to end subsidies in their election manifesto last year, but the government confirmed to the paper it is looking at proposals from industry to continue support for wind farms as no other power plants are commercially viable without taxpayer support, and so perhaps funding should not be classed as a "subsidy". As Building revealed this month, the wind sector is experiencing a renaissance, with £29bn of schemes planned that are yet to appoint a contractor. With EDF yet again postponing a final decision on Hinkley C, firms should heed which way the wind is blowing.