The enigmatic Ray O'Rourke loses both a yacht trip and planning permission to rebuild his house, Rory Bremner does his homework and the CIC adopts a cutting-edge approach to entertaining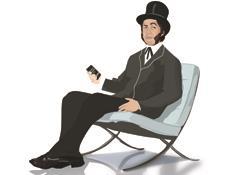 Going overboard
Last week's Government Construction Summit included a rare opportunity to hear from probably the most respected and enigmatic figure in the sector, Ray O'Rourke. At the gala dinner, the Laing O'Rourke chair and chief executive seemed to enjoy comedian Rory Bremner's take on the industry, despite a jibe at the expense of his waistline - which O'Rourke nonetheless took in very good spirit. But crueller still was the charity auction that followed, which saw O'Rourke pit himself against BIM software provider Autodesk in a bidding war for a yachting trip for eight.
After some frenetic bidding O'Rourke was eventually forced to concede defeat at £2,100 - with Autodesk securing the day out with a hefty £2,200 donation. We know Laing O'Rourke has led the industry with its uptake of new technology, but it must have hurt to be beaten by BIM in this way.
Bundle of laughs
Bremner clearly did his research before taking to the stage at the gala dinner, with a smattering of jokes inspired by the construction industry. Among his many and varied impressions - taking in everyone from the Queen to David Cameron - Bremner included a joke on the government's Construction Strategy. "This joke is 20% cheaper and will be done in half the time," Bremner quipped. Before adding: "I'm glad that joke worked - I modelled it in BIM beforehand."
Closer to home
Returning to Ray O'Rourke, having spent a good deal of time at the Government Construction Summit extolling the virtues of his firm's pre-assembled concrete homes, it came as something of a surprise to find that he has no such proposals for his own home. O'Rourke's plans to demolish and rebuild his Essex home were knocked back again this week, after the Planning Inspectorate rejected an appeal against local planners' earlier refusal of his scheme. According to the inspectorate's report, O'Rourke's planned new home features "handmade plain clay tiles"; "handmade timber windows and doors" and "hand crafted chimney stacks". So much for practising what you preach.
Caught on camera
Engineer Hilson Moran put on arguably the week's most unusual do at London's Developing City exhibit last Tuesday, after drafting in a photobooth for guests and staff to pose in. To the dismay of some, the event organisers projected some of the photos on to the wall of the venue for all to see midway through the evening. Take note: a photobooth appears to be a great way to embarrass your clients as well as entertaining them.
Living by the sword
The Construction Industry Council opted for an unusual venue for its summer reception - an armoury covered wall-to-wall with medieval weaponry. London's 700-year-old Armourers Hall, filled with swords, spears and suits of armour, was a dramatic setting. It seemed a fitting choice for CIC boss Graham Watts - a former Team GB Olympic fencer. There were murmurings from guests the well-armed venue could symbolise a tough new approach from the CIC, but this was laughed off by organisers …

Lack of vision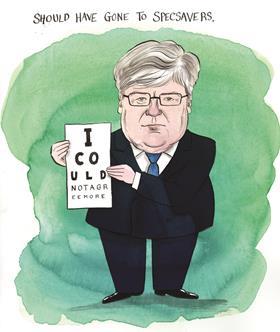 "Should have gone to Specsavers," must have been the phrase ringing in the ears of Great Portland Estates' head of projects James Pellatt on the morning of the Government Construction Summit. Pellatt took to the stage at the CEO breakfast before the event and promptly said: "Paul Morrell [the government's construction adviser] is an intelligent and insightful man and I can say that because he's not in the room." Only for Morrell, sitting two tables away to raise his hand and respond: "I couldn't agree more."
Send any juicy industry gossip to hansom@ubm.com