The nuclear community goes hungry, Keller explains the concept of time, HS2 anticipates complaints, some 'concept' artists invite you to sleep en plein air, and Derwent and ISG can't stop giving. Plus, Mrs Trump makes a boo-boo …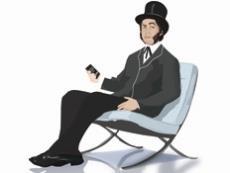 The nuclear family meal
A marquee in a field in Somerset was set to play host to an international coming together of nuclear industry leaders and politicians last Friday to celebrate EDF green lighting its £18bn Hinkley Point C nuclear power plant. According to reports, a lunch had been prepared to delight locals, Chinese and French backers alike, with Cantonese-style pork crackling, Somerset brie and mackerel ceviche with crème fraîche all on the menu for some 150 invited VIPs. But the food was never served, after the government launched a last gasp review of the project which will report "in early autumn". Maybe they'll be able to reassemble in time for Christmas dinner?
A guide to the future
In the small print of Keller's latest accounts comes a guide to what the engineering firm means by the phrase "forward looking statements". These, it says, are "identified by their use of a date" or certain words, which it then lists: "anticipates", "believes", "expects" and "intends". But the cherry on the corporate babble-cake is the following: "Forward looking statements are inherently unpredictable, speculative and involve risk and uncertainty because they relate to events and depend on circumstances that will occur in the future." One is reminded of Basil Fawlty's words to his wife: "Can't we get you on Mastermind, Sybil? Specialist subject - the bleeding obvious."
Activate the human shield
HS2 Ltd, perhaps wisely predicting trouble ahead, has appointed an interim construction complaints commissioner before the diggers have even started work. Gareth Epps is the lucky chap to take on the role. His track record includes nine years doing community relations for Crossrail and, possibly helpfully, 10 years as a Liberal Democrat councillor in Reading. Epps will advise HS2 on how to reduce complaints, as well as mediating on disputes between HS2 Ltd and individuals or bodies. He will also investigate matters that have not reached a satisfactory conclusion through HS2 Ltd's complaints process. So, fire at will … Um, I mean, let battle commence …
Money for (almost) nothing
In London, fashionable high end luxury hotels may be all the rage, with the likes of developer Grosvenor building the 190-room Peninsula London Hotel and UOL Group looking to bring its Pan Pacific hotel brand to the heart of the City, but over in Europe an open-air bed on a Swiss mountain is the "room" that is fully booked for the summer. The Alpine suite is from concept artist brothers Frank and Patrik Riklin and is the second phase of their Null Stern (Zero Star) project, which began in 2008 when they had 3,000 guests stay in 14 beds in an underground nuclear fallout shelter near St Gallen. The latest room, or more accurately bed on a hillside, costs nearly £200 a night and is 10 minutes from a restaurant with toilet facilities. The Riklins have now partnered with a like-minded hospitality consultant and plan to put 25 beds in different valleys.
Sharing and caring
Developer Derwent London has awarded a total of £25,000 across six projects as part of its new Tech Belt community fund. The awards being run twice a year are focused on the Old Street area of London in 2016. The winter round of applications for funding is to launch in October. Meanwhile, ISG has surpassed its £150,000 fundraising target for its two-year partnership with CARE International UK. The firm fundraised across its global offices.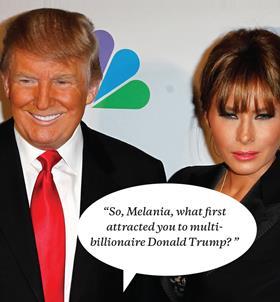 Erections that never were …
Melania Trump (46), third wife of billionaire real estate developer and US presidential hopeful Donald Trump (70), is in trouble again. Fresh from apparently plagiarising parts of Michelle Obama's 2008 address at the Democratic National Convention, Ms Trump was last week caught out claiming on her website that she had a degree in architecture from the University of Ljubljana in Slovenia. Turns out the multi-talented Ms Trump actually left after the first year to pursue her (clearly far more lucrative) modelling career. Since being questioned on this point Ms Trump has removed her website explaining that it did not "accurately reflect my current business and professional interests". If you ask me, architecture had a lucky escape.
Send any juicy industry gossip to hansom@ubm.com