Despite crashing markets, many things are on the rise, from the social climbers at The Ivy, to house prices for Europhiles, the appeal of upping sticks for New Zealand, and a really massive pile of cous cous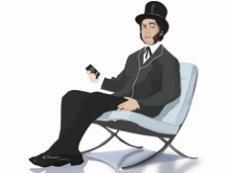 Ivy league
Building's newsdesk was out in force last week for CH2M's summer party, in the unfamiliar luxurious surroundings of London's exclusive The Ivy club, which is attached to the famous restaurant of the same name. The influential US firm - which has key roles on major projects like HS2 and London's super sewer - took up one of the art deco floors of a club more used to celebrity guests than construction managers and dubious hacks. The do was well-attended by industry big wigs and an unexpected array of political movers and shakers, from parliamentary interns to Labour general secretary Iain McNicol, who was taking a well-earned break from reffing the bitter row between Jeremy Corbyn and Angela Eagle.
Belfast belles
Meanwhile, the Chicks with Bricks summer event the previous week welcomed 200 guests from the property and construction industry on the HMS Belfast on the Thames. The event brought together high profile, successful female speakers and inspirational young people whose lives have been transformed by the construction industry thanks to the charity The Prince's Trust, which Chicks with Bricks supports. Speakers included Barbara Welch, director at Mace, Sian Thomas, head of asset management at Tideway, Angelica Donati, chief executive of DIG, and a Prince's Trust Young Ambassador.
Rising discontent
Brexit: the once in a generation vote that continues to divide us. And once more, it seems, it all comes down to property prices. It turns out homeowners who have enjoyed the smallest property price increases in recent years are statistically more likely to have voted Leave, according to analysis by online estate agent House Simple. Property prices in areas with the highest Brexit vote have increased just 9% since 2011, compared with 18% in areas with the highest percentage Remain vote. Well if the estate agents are to be believed, we're in for a sliding housing market in the near term post-Brexit, so the Leavers have effectively voted to drag down everyone's house prices with theirs. A lesser man might attribute spite to such people, but not I.
Call of the Kiwi
Roll up, roll up, and board the next flight to New Zealand! A Kiwi contractor has cheekily chosen to captialise on the UK's post-Brexit malaise by suggesting any disgruntled British construction professionals up sticks and move to the stunning Antipodean nation. Fletcher Construction says it's crying out for UK project managers and engineers to work on a 30-year pipeline of work, including Auckland's major city rail link. The firm's chief executive Graham Darlow adds: "If outdoor pursuits - from skiing to mountain climbing to tramping - are your thing, then New Zealand will be your paradise." The tease.
A walk on the Wild side
Staff from Sheffield joinery contractor Oliver Wild are embarking on the Yorkshire Three Peaks challenge to help raise funds to enable local boy Oliver Sharman to have a costly Great Ormond Street Hospital procedure that would reduce lower limb mobility problems caused by his spastic quadriplegia of cerebal palsy. The life changing operation would cost £27,000, plus the annual £10,000 cost of rehabilitation. The firm is taking part in the annual Three Peaks walk, which covers 24 miles and the Pennine peaks of Pen-y-ghent, Whernside and Ingleborough. To support the walk visit the JustGiving page at bit.ly/29Dv6tU.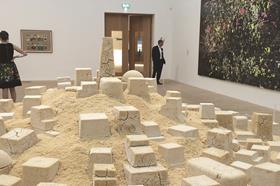 Against the grain?
Elsewhere, construction law firm Macfarlanes smartly decided to throw its bash at the newly-extended Tate Modern on London's South Bank. Guests got an exclusive view of an exhibition in the stunning Herzog & de Meuron-designed Switch House extension building, including a bizarre installation of a city made of cous cous. One wag commented that he'd return "armed with a kettle". Who says lawyers don't do jokes.
Send any juicy industry gossip to hansom@ubm.com