Time to get health conscious as Arcadis enrols on the Bear Grylls Survival Academy, and construction workers' daily diet is examined. Elsewhere, the Daily Mail runs a mile as Jeremy Corbyn moves in down the road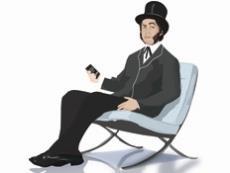 Re-rooted
HS2 could very well be derailed after receiving a blow to its plans to knock down everything in its path, as a highly prized tree along the route was crowned 2015's Tree of the Year by the Woodland Trust. The ancient pear tree in Cubbington, Warwickshire - which is believed to have been growing for over 250 years - pipped nine other finalists to the title. HS2 officials say its hollow trunk means it will have to be felled, but said younger trees would be planted in the area to offset its loss. Opposition groups say the award sends a "clear message" to politicians about the high-speed line. HS2 may have to pear back its plans.
There goes the neighbourhood
Jeremy Corbyn may be on the hard left of the political spectrum, but this has not stopped his Labour party picking the upmarket Kensington High Street as the home of its new headquarters. A Labour insider suggested to the Financial Times the move may only be temporary, adding the party had moved to a cheap "shell" building rather than something more befitting of their surroundings in London's richest borough, and could be there for as little as four months. Perhaps the most intriguing aspect of the move is that the Daily Mail will be one of the party's neighbours on Kensington High Street, which of course has succumbed to Corbynmania, or rather, anti-Corbynmania.
Chew story
Feel guilty about scoffing more calories than the recommended daily allowance? You're not alone. A new piece of research by constructaquote.com found male construction workers in the UK eat on average 4,000 calories a day - 1,500 more than the government recommended amount. When asked about the most common meals they ate during a normal working day, the most popular answers were: breakfast baguettes, meat pie/pasties, burger and chips, a fry-up and fried chicken. Only 4% said they regularly had a salad, while the other 96% presumably had hands so greasy they were unable to complete the survey.
Down the kitchen sink
Peter Bonfield's review of the government's energy efficiency policy may not need to look any further than the millions of Brits who are apparently throwing away money on inefficient energy habits in the kitchen. A survey by an online appliances retailer has revealed that many homeowners have attitudes and usage habits that are inadvertently costing them a fortune by wasting energy. The survey says 47% regularly boil more water than they need while using the kettle, and one in five use their dishwasher before it is full. Just 11% fill their freezer to its full capacity, meaning most are freezing air rather than produce. Mark Kelly, marketing manager at the firm behind the survey, AppliancesDirect.co.uk, warns ominously: "Many are sleepwalking into paying much more than they need to, and probably aren't even aware they are doing anything wrong."
Sold down the river
Garden Bridge-watchers may be interested to note that a consequence of the development is the planned relocation of Second World War ship HQS Wellington to accommodate the blooming bridge. The ship has been moored on the Thames since 1948. It will be moved to a site at Temple Stairs, which will in turn have the knock-on effect of the proposed Thames Baths swimming area being moved up or down river.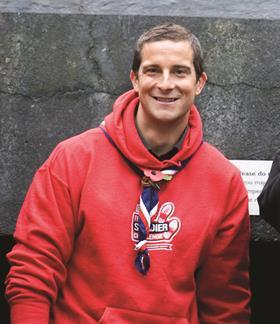 Grin and bear it
I'm sure the partners of Arcadis - the UK consultant formerly known as EC Harris and Hyder respectively - are as fit and active a bunch as you can expect a group of largely middle-aged QSs and engineers to be. Which is why I reacted with alarm when news reached me that the partners' annual team away day was being organised by Bear Grylls Survival Academy. Instructors from the Mission Survive TV host's own company, apparently took the group out after a morning of solid rain. One can only hope, for the sake of Arcadis' long-term health, that Grylls (pictured) applies the same rules to his survival academy as to his own TV programme - in which he has been accused of exaggerating his endurance missions.