RMJM crosses paths with its old PR firm, Balfour Beatty's Mike Peasland enjoys some clarity, EC Harris' Philip Youell kicks back with some designer headwear, and we finish with a musical number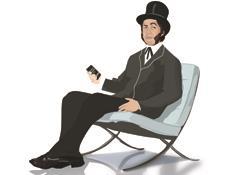 Where are they now?
Readers may remember a story in these pages in June about architect RMJM being pursued in the Scottish courts by its former PR firm, the Big Partnership. The Big Partnership had lodged a winding-up order in Edinburgh's Court of Session, which Building understands was settled out of court. How times change. This week Building received a press release on behalf of KPMG stating that it is acting as receiver for RMJM's three main UK businesses, which have ceased trading and will be replaced by the newly created RMJM European Division. The firm that sent the press release? The Big Partnership. A spokesman for the PR firm told Building: "It certainly is quite ironic."
Identity crisis
There has been great interest in the Balfour Beatty restructure, revealed in these pages last week. Some may wonder why it took Balfour so long to simplify its byzantine structure. It turns out Mike Peasland, boss of the firm's UK construction arm, may be one of them. He recalls introducing himself to a client in a previous role at the firm "many years ago" as "the regional director for Balfour Beatty Construction Northern, East of Scotland Region". To which the client replied: "Are you not just Balfour Beatty?" "Well, I suppose I am,'" he says he sheepishly replied.
Walk this way, please
Last week's bash to celebrate the merger of architect Pringle Brandon with Perkins + Will at the Siemens Crystal, which the firm helped architect Wilkinson Eyre design, was well attended by interesting and engaging guests. Perhaps too engaging, as most of them initially ignored managing principal Chris Brandon's suggestion to take a tour of an exhibition about the building, opting instead to chat in the foyer. Brandon clearly disapproved - five minutes later he appeared overlooking the throng from a balcony to gently berate the crowd for their lack of interest.
A memorable experience
David Stevenson, MD at consultant Edmond Shipway, was recently called upon to test the intimidatingly-named "Tropical Cyclone" ride at Centre Parcs in Elveden Forest, Suffolk, which the firm had project and cost managed. Over 25,000 litres of water per minute propel thrill-seekers around the ride, down a "water tornado" at 24 miles per hour and into a steep drop. Stevenson described the ride as "bloody scary".
The best days of their lives?
I'd like to retract some gossip from last week's column, namely that Construction Rocks band Cyril Sonic (of Sweett Group) has not competed in the industry battle of the bands since 2009 because they fell out. I was sent a touching poem from a former member setting the record straight. Apparently it should be sung to the tune of Summer of 69:
We played on our six strings / Round the time of five to nine / Played till we were best newcomers / Was the summer of 2009
Tried to get the band back together / Last gigged for staff Yuletide / Andy quit Phil he got married / Nick said he didn't have
the time
Our drummer intern had gone / Steve is still rocking on / Francesca she's got engaged/ So don't be too amazed that / Hansom just plain got it wrong
See you, Philip!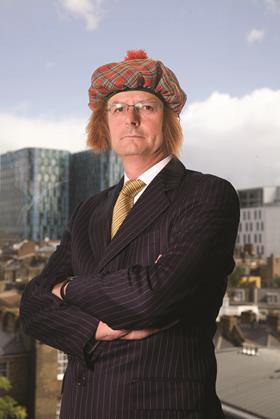 Philip Youell, the boss of consultant EC Harris, may have considered himself free from prying eyes on a recent trip to the Welsh countryside to celebrate a friend's 50th birthday. But there is no escape from Hansom's spies. I can reveal that the genial Youell enjoys nothing more of a weekend than disappearing with the lads on a canal barge excursion while wearing a comedy Tam O'Shanter - otherwise known as a "See You Jimmy" hat. Is this how he dresses when pulling off those multimillion-pound consultancy deals? The public has a right to know …