Mayor George Ferguson's winning red trousers, the no-longer ubiquitous white van man, Gleeds' celebrity lookalike and 'Alistair' Campbell are all worthy of hashtags this week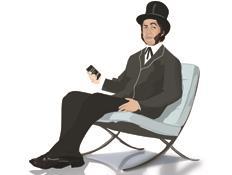 Seeing red
I doff my hat to architect George Ferguson, who this week became Bristol's first mayor. But was the former RIBA president's election victory down to his red trousers? They do seem to capture a certain zeitgeist. There's the acclaimed blog "Look at my fucking red trousers", which celebrates the "the vibrant and burgeoning red-trousered communities of London and elsewhere" and features Ferguson among others. Then there are the less positive musings of Guardian columnist Hadley Freeman, who wrote this month: "Red trousers are associated in this country with braying poshos on the King's Road, utterly devoid of self-awareness but wealthy in idiocy." Bristol voters clearly beg to differ.
What's in a name?
Former Labour communications tsar Alastair Campbell was enlisted to address delegates at this week's Autodesk BIM conference. Campbell was the first to admit he wasn't an expert on BIM, but he does know how to change an organisation. His advice? Formulate a strategy and stick to it regardless of the critics. The way to cope with negative comments is to ignore them, he said. But it seems this doesn't apply to Twitter. Campbell lambasted tweeters for misspelling his name in tweets projected onto a wall behind him, prompting one to write back mischievously: "Sorry Alistair [sic] for misspelling your name."
Two of a kind
Gleeds and Building enjoyed an evening at the New Comedian of the Year 2012 semi-final last week. Sadly, there wasn't another star turn by 2011 stand-out performer Gleeds chief executive Richard Steer, who last year was called to the stage to inhale from a helium balloon and read out verses of Shakespeare. But there was some interaction between the comedian and the Gleeds and Building staff - unwisely sitting in the front row. One pointed out the striking resemblance between Gleeds partner John Murray and eccentric Strictly Come Dancing judge Len Goodman. Come to think of it, have they ever been seen in the same room?
Driven away
Construction isn't just about projects like the Shard or the Olympic park - it's about extensions, conservatories and the near-mythical white van man. Which is why I'm distressed to learn from insurance company Commercial Vehicle Direct that the last of these are "dying out". A survey of 1,300 van drivers found the rising cost of motoring was forcing a third to consider other occupations. The firm also found only 4% of 17 to 29-year-olds were choosing trades that required them to drive a van. Pedestrians will no doubt miss being hailed in the street with "oi oi" or worse.
Ice work (if you can get it)
Builders' merchant Travis Perkins has donated £10,000 worth of materials to "The Coldest Journey" - the first-ever Antarctica crossing to be attempted during the polar winter, led by Sir Ranulph Fiennes. The materials will be used to build sledge-mounted living quarters, called "cabooses", which will be used in temperatures as low as -90°C. The team embarks on the 2,000-mile journey on 6 December. It aims to raise £6m for Seeing is Believing, a charity that tackles avoidable blindness. I hope Travis Perkins has provided insulation.
Going to town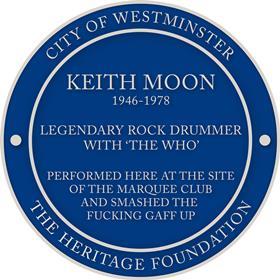 Congratulations to the 10x10 Drawing the City auction, which last week raised more than £80,000 for Article 25, a charity that builds housing in disaster zones around the world.
The event, at Somerset House, featured depictions of 100 areas in central London by top artists, designers and architects including David Adjaye, Norman Foster and Nicholas Grimshaw. While the top-selling work by an architect came courtesy of Zaha Hadid, a special mention should go to designer Steve Edge's (left) amusing version of an English Heritage-style blue plaque, entitled "What It Should've Said".
Send any juicy industry gossip to hansom@ubm.com