What working as an engineer in Nepal's rebuilding programme following April's earthquake taught me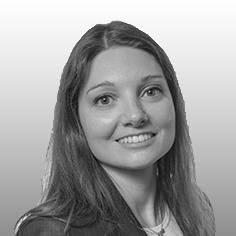 Many feel helpless when hearing news about major natural disasters in our world, and the devastation caused by the Nepal earthquakes earlier this year was no exception. But as an engineer, I am in a position to make a difference. Using my skills and experience in structural and seismic engineering, I have recently taken part in a month mission to Nepal to assist with the country's rebuilding programme.
In April, along with the whole world, I watched in horror as footage showed Nepal crumbling as a result of a 7.8 magnitude earthquake that rattled the country, killing over 8,000 people and destroying buildings and infrastructure. A month later, a second earthquake hit killing more than 150 people.
Although the news stories started to die down several months after the earthquakes, an urgent need to help with the rehabilitation and rebuild of affected areas remained. The New Zealand government's Minister of Foreign Affairs and Trade funded a mission to provide Nepal's government with technical support in seismic assessment, design of repair and retro-fit solutions, as well as barricading, shoring, temporary works, deconstruction and demolition.
Aecom was appointed by the New Zealand government to deliver the mission and pulled together an international team of engineers to go to Nepal. As a result of my experience in earthquake-resistant design, which I gained while studying and working in the US, I was the only UK-based engineer chosen to take part in the mission.
Our team of 14 was tasked with assessing buildings in Kathmandu damaged by the earthquakes, advising on how to strengthen and reinforce them, making them more resilient to any future disasters. This involved both qualitative and quantitative evaluation of buildings delivered over a five–week period, including several site visits where we carried out measurements and strength tests. The assessment scope was to evaluate the actual extent of the damages in relation to buildings' original capacity and to propose remedial and retrofit measures.
Another key element of the mission was to work with local engineers to enable them to continue with the rebuild after we left. We trained approximately 140 structural and civil engineers on how to assess, retrofit and strengthen existing buildings. The engineers received eight days of training on masonry and reinforced concrete buildings, and discussed as case studies some of the assessments our team had already made. This knowledge transfer will be critical to the ongoing rebuild and repair of buildings in Nepal, which is likely to continue for many years.
Returning from Nepal, I feel proud to have helped with the Nepalese government's 'Build Back Better' mission, which aims to reduce the impact of future disasters. Delivering life-changing work for the country's residents and future generations is certainly a career highlight. I feel passionately about the vital role of engineers in helping prepare for and respond to natural disasters.
Nothing can describe the feeling of seeing designs I have worked on become a reality. And when working as part of a disaster relief mission, I feel proud to see how my work makes a real difference.
Rossella Nicolin is principal structural engineer at Aecom. Earlier this month she was a finalist in the Institution of Engineering and Technology's Young Woman Engineer of the Year Award.