Overheating is just one of the previously unreported design issues we face - the government must invest in sustainability to avert a national crisis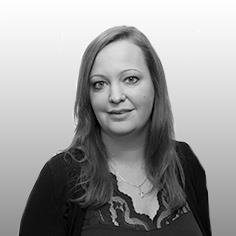 Six thousand homes in England have been evacuated due to floods this year, and 70% of the country's fire and rescue services are engaged in a battle to help the communities affected. Unsurprisingly, given the scale of the impact, the amount of media coverage being given to expert views on how to improve flood defence is unprecedented.
Recent weeks have made it clear that, when the need for a more sustainable approach to the built environment is thrust to the top of the news agenda, what form that approach should take is suddenly a matter for urgent national debate.
But what about the every day problems that occur away from TV cameras and the glare of publicity, but are equally in need of both sustainable design expertise and political attention?
The biggest boost any government could give efforts to create a more sustainable built environment is to commit to addressing sustainable design issues before the country faces another national crisis
We report this week on shocking findings from the Good Homes Alliance (GHA), which reveal that new build flats and care homes are disproportionately at risk of overheating. This can cause serious health problems for residents, many of who are already in poor health due to old age or being otherwise vulnerable.
Of 90 instances of overheating in buildings examined by the GHA's study, 48% occurred in purpose built flats, including care homes – and 30% occurred in buildings built after 2000. One care home built since that time was found to have temperatures above 30°C in its corridors, which had a solitary window that opened just 100mm and no mechanical ventilation.
The consequences of all this for the residents of these buildings can, for those affected, be every bit as severe as the more immediately dramatic events that have dominated our national consciousness recently. Clinical studies have shown that if building temperatures are higher than 25°C the risk of strokes and fatalities increases.
The GHA itself acknowledges that it has only examined a small sample of cases. More research into the issue clearly needs to be done if a comprehensive picture of overheating in different building types is to be created.
But the overheating of homes has long been linked with health issues, and the study provides enough correlation between particular buildings and the problem to suggest policy around design and regulations of new homes is not always protecting those who live in them.
Sustainable design experts within the construction sector are constantly identifying issues such as this, and working hard to find solutions. Much of their thinking will be showcased and debated at Ecobuild in London's Excel venue from Tuesday to Thursday.
Meanwhile, the stream of new talent coming into the sector – highlighted in this issue in our latest list of rising sustainability stars – means the sustainability debate is constantly being refreshed and improved.
But as Building's Agenda 15 campaign continues to highlight, the biggest boost any government could give to efforts to create a more sustainable built environment is to commit to addressing sustainable design issues before the country faces another national crisis. And so, as hundreds of the sector's sustainability experts share platforms with policy makers at Ecobuild, the challenge is to get these problems heard – and quickly.
Sarah Richardson, editor