There were 53 cases of slave labour identified in the UK construction industry last year. While the government's Modern Slavery Bill will help enforce tighter regulation, the sector must stay vigilant to stamp it out altogether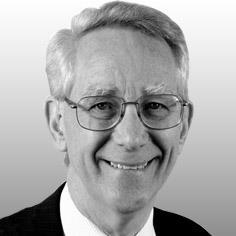 All the big construction projects in the ancient world used slaves, often on a massive scale. Think of the Egyptian pyramids, or the Fosse Way road here in Britain - built by Roman captives and slaves, and still in use 1,900 years later.
Much more recent are the reports of conditions facing construction labourers in Qatar working on the accommodation and stadiums for the Fifa World Cup. While debate over whether conditions meet the technical definition of slavery rages, numerous reports document extremely harsh working conditions and poor accommodation, with workers left bonded and trapped - unable to quit and return home.
Thank goodness those days are long gone in our own country. Or are they? Last year, according to Home Office figures, there were a shameful 53 cases of slave labour identified in the construction industry.
The Home Office also went on to warn that the real numbers are likely to be much higher, simply because the offence is concealed and because we are not looking hard enough - or even at all.
I spent several months earlier this year on the parliamentary committees that looked first at the government's draft Modern Slavery Bill and then at the final version now approved by the Commons and going through the House of Lords.
We took evidence from police officers, prosecutors and regulators, and from non-government organisations who support rescued slaves. They all made the same point - slavery is often hidden in plain view, and the construction industry has become an easy target for unscrupulous slave masters seeking to place their "products".
The harsh reality is that the second most profitable crime internationally, after drugs, is human trafficking, and it's been surprisingly easy to get away with up to now. Construction is far from being the only sector at risk of slave labour exploitation: horticulture and catering are two more, and the sex trade is perhaps the most notorious.
The new bill, when it becomes law next April, will sharply increase the focus of law enforcement agencies on the crime of slavery. In addition, its new requirement for companies to publicly report on their supply chain's freedom from the employment of slave labour will ramp up the reputational damage and possibly the legal damage that such an offence would cause. But regardless of the law, no one wants to be known for profiting from slavery.
So could slavery be happening on your project, or at one of your suppliers' production units? It's the stuff of fantasy, surely? Sadly not.
One scenario is where agencies supply labour to site, sometimes providing supervision as well. The people employed, often from eastern Europe, turn out to have been made tempting but non-existent job offers only to then have their papers taken from them, leaving them trapped in debt for travel, with costs for minimal food and keep deducted by the gangmaster at a high rate.
Another, more retail, scenario is the "can we do your drive?" squad that roams the suburbs with some tarmac in a pickup truck. In both cases poor command of English and dire threats about the consequences they would face if they speak to the authorities keep the workers trapped, sometimes for years.
There are many different circumstances in other industries: sometimes it is more about the use of slave or bonded labour overseas to supply an item, as Primark found after the collapse of the Rana Plaza building in Bangladesh cost 1,130 lives. The cost and reputational damage to them followed a disaster at a clothing plant they did not even know they were using.
That's a warning that whatever the sector, the risks first need to be recognised, then assessed, then mitigated.
In construction that means starting with a very clear aim of avoiding slavery anywhere in the supply chain, taking a look at the vulnerabilities on site, with each tier of contractor and subcontractor, and with suppliers both at home and overseas, right to the far end. Then check out those weak spots, and the status of the people working on your project at each level.
Of course the most immediate priority needs to be your own backyard, where agencies should be checked out, and the status of their workers established - remembering that from next year your company will need to be able to show that you are not employing slaves.
Each of those 53 cases of slavery detected in the construction industry last year could have been prevented if people had been looking. Many more are waiting to be detected - but it needs people to be looking.
The Modern Slavery Act when it comes into force next year will make mandatory what we should all have been doing voluntarily to finally stamp out the heinous crime of slavery in Britain. So let's get on with it.
Andrew Stunell is Liberal Democrat MP for Hazel Grove and a former minister with responsibility for Building Regulations