Can the loss of long-established, British construction brands ever be justified?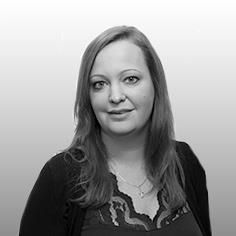 The age old question of "what's in a name" surfaced once more in construction this week, with news that Dutch company Arcadis is to drop the 104-year-old EC Harris brand, four years after buying the long-established British consultant.
The loss of the EC Harris name, a mainstay of the British construction sector since the firm was founded by Edward Charles Harris back in 1911, means it follows the likes of Davis Langdon, Bovis and Halcrow as the latest historical brand to be consigned to UK construction's history by new (and often overseas-headquartered) owners. And as with those firms, most palpably Davis Langdon and Bovis, the decision has drawn not just a reaction of understandable nostalgia but criticism from some quarters, with one consultant this week claiming the founder would be "spinning in his grave".
The loss of names like EC Harris, which have become synonymous with the heritage of the UK construction sector over more than 100 years, will always be, for many, an emotional farewell. And when that decision is voluntary, as opposed to the result of business failure, it will also inevitably attract criticism. That those now in charge of these long-respected businesses are content to lose the firms' historic brands, ironically while many of the projects on which their reputation was built are still standing, is inevitably seen by some as devaluing these achievements. Essentially, it risks looking like a lack of respect from the latest generation for those who laid the foundations, literally and metaphorically, for their success.
That the Arcadis rebrand has taken four years to come about, however, does guard against some of this criticism. Even though the eventual loss of the EC Harris name has for some time seemed inevitable, this was not a business which came in and rapidly took a torch to the heritage of the company it acquired. On top of this - whatever the ultimate success of the decision - there is an understandable logic to the move and its timing. Arcadis' two-year exercise to identify the services its clients will want in future, which it says has led to the firm's business model of more joined-up consultancy advice, is, at the very least, a rational reason to operate under a single brand.
In the absence of a reliable way to quantify the business value of a name, Arcadis' judgment that the clarity of direction signified by this change is more valuable to the company than EC Harris' century-old reputation for quality, is a call which only time can test. But for those upset at the loss of yet another historic construction name, at least it can be said that there is a story behind it this time - rather than a sense that new owners are just trying to stamp their authority, or change a business' ethos overnight.
Arguably, Aecom's rebranding of Davis Langdon (DL), after what was actually a reasonable grace period of three years, might not have attracted quite as much ire as it did had the management team not insisted on calling it "Davis Langdon, an Aecom company", virtually from day one. For all Aecom insisted otherwise, this move seemed to imply that DL, and its way of doing business, was being diminished in standing by its new owners before they had had a chance to fully understand the company's historic place within the UK industry. This was surely one of the reasons why the takeover was followed by the flight of so many former DL employees - including partners.
Evidence that significant consideration and reflection has taken place before these kinds of changes are made will always go a long way to making them palatable within the industry. More importantly, this has to be a much more prudent business approach than killing off one brand before there is a credible reason to put something else in its place.
Particularly in the current skills environment, where staff retention is an increasingly difficult challenge to meet, a company's reputation for quality can be undermined pretty quickly. And with the ease and speed of today's methods of communication, that erosion of reputation can become widespread far more readily than it could back when the powerhouse brands that are now disappearing were first making their names.
With myriad start-ups snapping at the heels of established businesses, the value of history should not be dismissed too readily.
Sarah Richardson, editor
Building Live blog
How will the government's spending plans impact leading clients? Why not come and ask them yourself?
Last week, Building revealed who's made it into this year's Top 150 Consultants League, with the impact of the M&A activity of the past few years starting to show through.
What was dramatic about the league this year was the scale of rises in staff numbers among the top firms, showing how rapidly consultants have recruited to make the most of the rising market. Yet despite this, most of the companies interviewed in Building's analysis emphasised how concerned they were over being able to attract enough good quality staff to meet their clients' demands. Consequently, these firms are being far more selective when it comes to bidding than they were before the market fell.
It may sound like a reasonable enough position to be in, especially compared to the past few years. But being selective in the current market is, of course, fraught with its own challenges. Costs continue to rise, and – as Building's research last week found – some clients across a range of sectors are electing to put projects back on hold. So much rests on which sectors, and which individual clients, firms choose to place their bets with.
The outlook for the different sections of the construction market is set to become slightly clearer in November, when the government lays down its economic priorities for the coming years in its Autumn Statement and spending review, setting the backdrop against which construction will operate. To find out from leading clients what these announcements mean for their own business strategies, join them and the Building team at the first-ever Building Live conference, taking place the day after the government announcements in London.
Book tickets for Building Live, which takes place on 26 November, at www.building-live.co.uk/attend-building-live