Some hospital trusts are asking for the majority of beds to be in single rooms, Smriti Singh looks at ways to make that possible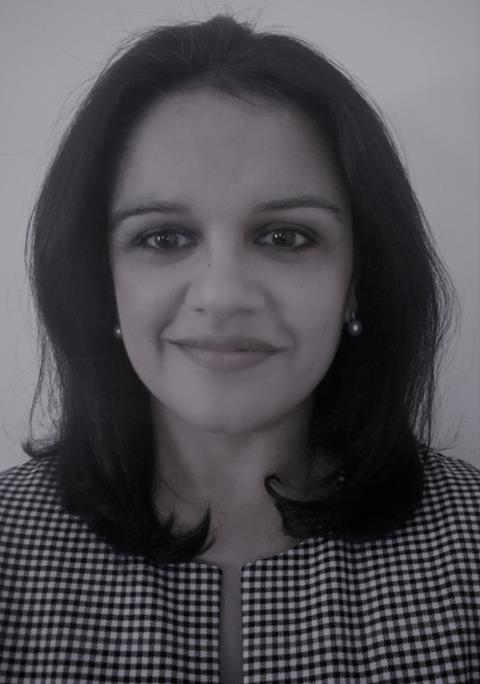 The covid-19 pandemic is still live, and we don't know what it ultimately means for hospitals and other NHS organisations. One thing that is clear is that for the first time in decades, healthcare systems across the world are having to put airborne infections front and centre of their thinking. Not since TB in the 1960s, has the healthcare systems had to deal with airborne infection as a serious threat.
Right now, NHS hospitals are dealing with the immediate impact of covid – long waiting lists, managing patient flow – but will soon need to think about hospital design and how to manage future outbreaks, if not full pandemics.
From our work on six sites in the national New Hospitals Programme, we are picking up indications of what the government expects to see in new, and eventually all, hospitals. One clear message has been about creating many more single rooms – some trusts are being told that 70% of all beds should be in single rooms for hospitals within the programme.
This is a huge challenge and causing consternation among estates teams with multiple challenges and limited space. But it is important to note that this is good for patients and the logical next step for a healthcare system which has moved away from mixed sex wards and giving patient comfort a greater focus.
The question is how do we make this happen? While there is no 'one-size-fits-all' approach, there are solutions that trusts can consider which will help the move towards majority single rooms and, ultimately, a better patient experience.
Engage early and collectively
More single rooms, means more space and space is at a premium at most trust sites. The first thing is to understand what space there is and who really needs to be on site. Focused workshops, with joint teams of key clinical representatives, management and estates teams can be a great way of quickly getting a view on what space can be freed up and start getting buy-in to the notion that space needs to be used differently.
Recognise that some people can work offsite
The single biggest change in obtaining more space is moving clerical staff who can work remotely, off-site. This is a hugely sensitive area as many hospital workers simply cannot work remotely, and the idea that some people can work from home may be met with resistance and resentment. Recognising this, our 'workscape'* consultants work in a way that cuts across professional boundaries.
> Also read: An invitation to the largest hospital building programme in a generation
> Nightingale hospitals: A triumph of output over outcomes
Rather than defaulting to the traditional divide between 'clinical' and 'management' staff (with the assumption that the two groups are fundamentally different) they create personas based on individuals' working patterns. The results are far from obvious, and do not fall neatly along 'clinician' and 'management' lines. This approach neutralises a potentially difficult debate, and allows us to build consensus around who should and can be offsite.
Digitise patient pathways to reduce the number of patients on site
'Digital' is a buzzword in the healthcare sector, and is used to refer to multiple technologies. While the NHS policy is supportive of giving patients more control, in reality this is happening in a very limited way. App-based solutions, which give patients the ability to monitor and self-manage are potentially a game-changer. Not only can these solutions improve patient experience, introduced as part of a hospitals' pathways, they can help reduce footfall in hospitals – freeing up space used for clinics and waiting rooms.
At the moment, patients who go in for procedures are usually given a routine follow-up appointment at 12 months. Where pathways are digitised, a self-monitoring app is part of the pathway and can reduce the need for follow up in-person appointments and ensure that those who do need it, get an appointment when they need it (which may or may not be at 12 months).
The tech now exists, and the accreditations exist. While the approach may feel counter-cultural to traditional healthcare, app-based solutions can be a fairly low-cost way for NHS trusts to introduce digital tech to address multiple issues.
Counter the challenges of single rooms
On balance single rooms will provide a better patient experience. However, they come with challenges: in themselves they are not enough to manage infection control; they bring harder to monitor patients and there may be some negative impact on patients' health.
Single rooms will help infection control but will need to be supported by the right kind of ventilation systems. Moreover, drugs trolleys moving between rooms are also a potential infection risk. These could be replaced by smart storage within individual rooms. Similarly with monitoring patients, 'smart buildings' technology includes solutions to identify and track individuals.
Even where a full scale 'smart building' is not affordable for an NHS trust, the underpinning technologies can help make single rooms a reality.
Smriti Singh, director, healthcare advisory lead at Arcadis
* At Arcadis we use the term 'workscape' to reflect the fact that people can work in a number of settings (e.g home, office, share spaces), and we work across the entire landscape of work environments