Desperate times call for desperate measures and some bids for public sector jobs have come in abnormally low. But this can be bad news for contracting authorities and bidders alike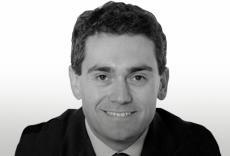 In light of diminishing workflows and downward pressure on margins, tender prices have continued to drop. What happens when they fall so far that they become "abnormally low"?
A combination of desperation for work, inconsistent case law and reluctance to challenge means that we are likely to see more cases of unsustainable contracts being awarded to low cost bidders, with the result of increased insolvencies in the construction sector. In addition to the obvious commercial pitfalls of this approach, there can be serious legal implications, too.
The EC Directive, as implemented by the Public Contracts Regulations 2006, provides that a contracting authority (most commonly a public sector employer) may reject an abnormally low tender, but only after it has given a tenderer the opportunity to explain its tender price. Interestingly, it is not obliged to investigate a winning tender if it is abnormally low (although if formally challenged by an aggrieved bidder, an employer would have to explain its decision to make the award).
In other words, the legislation only imposes an obligation to investigate if a tender is to be rejected. There is a certain logic to this - the longer-term risks of a contract being "bought" by a bidder that subsequently goes out of business may be offset by the employer's urgent requirement for the works or services. This is particularly so for short-term contracts, when the risk of a contractor's insolvency might not materialise until after the works have been completed. However, it does send a curious message - surely it should not be the case that contractors and consultants have to resort to suicide bidding in order to secure work?
Surely it should not be the case that contractors have to resort to suicide bidding in order to secure work?
Unhelpfully, the legislation does not define "abnormally low", which presents a significant problem. This is because the contracting authority must have some basis on which to reject a tender; however, it may have no data upon which to base this decision or even know what constitutes a low tender, let alone one that is abnormally so.
Pressure on the public purse is increasing the emphasis on price for all government contracts. This has left bidders in the uncomfortable position of having to meet and then beat ever-reduced "affordability envelopes". In addition, public sector bodies are struggling to resist calls from their constituents and members to seek better value for money wherever possible (which effectively translates into driving prices down).
So what of the case law? Unfortunately, it's rather thin on the ground and not entirely consistent. In Morrison Facilities Services vs Norwich City Council, the court concluded that it was seriously arguable that the council had a duty to investigate tenders that it suspected of being abnormally low. The court took the opposite view in Varney vs Hertfordshire County Council, a case in which an unsuccessful bidder complained that the council had failed to carry out an investigation of "suspect tenders". The judge rejected this argument, deciding that there was no duty to investigate all tenders that were abnormally low, irrespective of whether they were going to be rejected. However, most recently, the European case of SAG ELV Slovensko vs Urad pre verjne found that there is an obligation on contracting authorities to seek clarification of all abnormally low tenders. While this latter case appears to be an "over-interpretation" of article 55 of the EC directive, it is nonetheless likely to be followed by the courts.
This means that there is a potential route open to contractors and consultants who lose out on tenders, where they believe that the winning bid is commercially unsustainable.
However, challenging a procurement decision is not for the faint-hearted, and a contractor would need to be very certain of its argument. The costs involved in chasing an uncertain outcome mean that only the most confident, aggrieved or litigious of unsuccessful bidders is likely to pursue an action against a decision to award a contract to an abnormally low tender.
The pressure to reduce costs means that we are likely to see more cases of unsustainable contracts being awarded to low cost bidders, with the result of increased insolvencies. When this does happen, authorities will be left in the difficult position of having to procure works on an emergency basis, which is virtually guaranteed to be more expensive. The irony of this will not be lost on the construction market.
Justin Mendelle is a partner in Sharpe Pritchard. Sharpe Pritchard has published a free guide, Challenging Procurement Decisions, For a copy, email jmendelle@sharpepritchard.co.uk