If we are serious about driving the best social value outcomes from our projects, then we need to bring more rigour to the evaluation process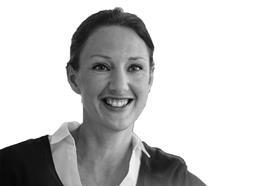 The increasing focus on social value outcomes of construction activity is a step-change in how our industry records and reports on its positive impact on local communities. This is a highly positive move that interestingly has been driven simultaneously by customers and forward-thinking contractors, determined to generate a lasting social legacy from their activities.
But just how much value are we actually delivering? For many years the economic multiplier effect of construction activity, what we now describe as social value, was variously calculated as somewhere between £2 and up to £2.84 (from a RICS study in 2011) for every pound spent. The problem is, that as more sophisticated ways of measuring social value have developed, those historical figures seem very optimistic, to put it mildly.
Using local supply chains had the most impact on maximising social value
ISG has worked in partnership with the Social Profit Calculator to develop what we believe is the most comprehensive and accurate measure of recording social value for projects, both during construction and once facilities are fully operational. The results from our first cohort of eight test projects have given us cause to look more closely at those historical economic multiplier claims.
Within our study group, we have calculated that the social value impact of these projects ranges from 34p to 99p for every £1 spent. This was not the outcome we were expecting – so we ran the numbers again and got the same result – so what was happening?
When we drilled down into the data it was clear that there was one singular factor, above all others, that had the most influential impact on maximising social value outcomes – and that was utilisation of local supply chains. Our multi-faceted social value focus on training, apprenticeships, local engagement and CSR initiatives had delivered well – but to score those big economic benefits you have to hire locally based supply chain partners.
Now contractors fully understand the benefits of a localised supply chain, and we instinctively look to place our works packages regionally, but what happens if the subcontractors we need aren't based locally? We're forced to extend the search area and we now know this has a significantly negative impact on the social value outcomes of our projects.
So there's an interesting dichotomy here – we're often asked by our customers, many in the public sector, to maximise the social value of our projects, but are local authorities doing everything in their powers to attract those organisations that represent the biggest contributory factor to a successful outcome?
Perhaps this data-driven insight gives us the opportunity to open up a meaningful conversation between contractors, the supply chain and local government agencies as to how we can all work together to support that thriving locally-based expertise. If we were thinking radically, how about granting business rates relief to suppliers setting up local bases, offer training incentives, or establishing new contractor procurement commitments.
If we are serious about driving the best social value outcomes from our projects, then we need to bring more rigour to the evaluation process, we need to understand and learn from the data that we generate and it's clear that we can't do this on our own.
The challenge has been set – we just need the ambition and innovation to start a conversation about how we make a change that will bring significant legacy benefits for our communities.
Vicky Hutchinson is head of social value at ISG