Open mike The profession's leadership skills and long-term approach to value hold the key to cutting public sector building costs by 20%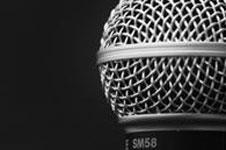 The Government Construction Strategy - One Year On Report and Action Plan was published last month. It set out the government's progress towards its overarching objective - for the industry to reduce the cost of delivering public sector buildings by 15-20%.
The industry has less than three years to deliver this goal, so it is timely to consider the key role that should be played by one profession in particular.
Architects have a unique perspective in their ability to consider the bigger picture, which can achieve significant savings; and their skillscan deliver spaces that are not just economical, but high quality, delighting users for many years to come. Aspects in which architects can really create value include:
Briefing, designing, procuring
To get the most out of the architect, they must not be used simply as a drafting service that the contractor wants to control and micro-manage. Selection of the right architect will enable the project to benefit from innovative designers who can look at the bigger picture. Architects are trained to be creative, but do need to ask clients the right questions and ensure that the client's needs are correctly interpreted to deliver relevant facilities thatwill be adaptable for the future.
The advantages of applying the Egan principles of collaboration to a project's design team are clear. However, current procurement processes can change the balance between quality, value and price, which can result in key design opportunities being missed. Intelligent communication between the client, architect and supply chain should identify where savings can be made to deliver both quality and value.
Cost vs value
While focusing on the out-turn cost of a project we also need to consider the holistic long-term value - something recognised by the now out of favour PFI/PPP procurement method. Astute development of the brief and design by the architect can reduce the built area and integrate new,efficient working methods.
To get the most out of the architect, they must not be used simply as a drafting service that the contractor wants to control and micro-manage
To avoid building in obsolescence or inefficiency in order to save capital expenditure, the industry needs to be reminded that the costs of owning and operating a building will vary. However, research has shown that they can be expressed by an approximate ratio of 1:5:200 (construction cost: operation and maintenance cost: business operating cost).
Sustainability
Delivering low-carbon, low-energy solutions may have a cost, but architects as leaders of a fully integrated team can enable such challenges to beaddressed through orientation, materials, passive design and greater natural ventilation. These solutions can be seen as a risk, but also offer the opportunity for healthier occupants and long-term savings.
Value engineering
This must not simply be about specification. Value can be delivered through a range of initiatives including building relationships that promotecontinual improvement and result in lower cost, higher quality materials, faster construction, less waste and greater construction off site. Defining the brief with expert workplace strategists and sector input can ensure that space is used more effectively, and less space is built. For example, Scott Brownrigg has been working for a UK university on a significant new campus project and has been able to increase the space utilisation from the normal 40-50% to above 60%.
BIM
Project design teams and clients using BIM are experiencing the clear benefits of delivering more accurate, co-ordinated information which isreducing costs and waste. It is just a matter of time before all projects and components have attributes that cover specification, quantity, cost and programme, life expectancy and FM data. The architect is in a good position to hold the model to ensure it delivers most for the client and project. But there needs to be wider industry collaboration to deliver maximum advantage to the public sector.

Source
Jonathan Hill is chairman if Scott Brownrigg