Frameworks are here to stay but they don't always run smoothly. A new tool aims to improve the process of collaboration by offering a standard model to work to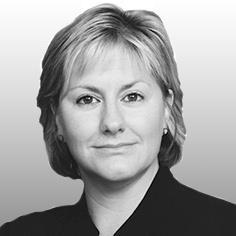 You know how it is with frameworks – people always have a view. Employers like the idea of up-front negotiations speeding up the process for calling-off works or services, and linking performance to further instructions. Contractors and consultants may be less enthusiastic about framework approaches, with concerns about bid costs, lack of guaranteed work and long-term frameworks acting as "barriers" to market opportunities – particularly for local and SME providers.
Whatever your viewpoint, it is clear that frameworks will remain a feature of the UK market for some time. The Government Construction Strategy 2011-2015 included a role for frameworks in meeting cost saving targets. This formed part of a call for changing the relationship between public authorities and the industry, with designers and the supply chain working together to produce good value, integrated solutions. Other recommendations related to price benchmarking and cost targeting, the engagement of suppliers on a serial order basis to encourage research and innovation and the use of BIM to align the interests of designers, constructors, occupiers and managers of new buildings. The Procurement/Lean Client Task Group's 2012 Report further highlighted the effectiveness of frameworks in the public sector (including benefits such as increased value for money, improved performance and other localism and sustainability gains).
FAC-1 clarifies how alliance members will integrate their activities – with agreed objectives, success measures and incentives
The benefits outlined in the 2012 report have been carried forward into the government's new construction strategy. This places focus on developing the government's capability as a construction client, to drive forward increased productivity while achieving value for money. An important aspect of the initiatives discussed in the strategy (which included digital and data issues, skills and apprenticeships, fair payment, project bank accounts and whole life principles of cost and carbon reduction) relates specifically to the need for new models of collaborative procurement and the promotion of early contractor and supply chain involvement.
So there is clear support for frameworks and alliancing approaches. But for every good bespoke framework agreement there are plenty of examples of poor practice. That's why publication of a new standard form should be welcomed. The most recent entrant to the market is the ACA's Framework Alliance Contract (FAC-1), which was published in June 2016. Early indications are interesting. The first published use was by Futures Housing Group, which based its planned and responsive repairs programme around FAC-1 – using the collaborative processes to develop SME engagement within the supply chain. The Football Association has also adopted FAC-1 as the basis for its modular changing room programme, integrating its national framework of modular suppliers and consultants. Publication of the FAC-1 Guide (due out in November) should help other potential users to apply the processes set out in the published form to real-world procurements.
At its heart, FAC-1 provides a collaborative approach to improve value in the procurement of any type of works, services or supplies. Alongside framework options for direct award or competition, it clarifies how alliance members will integrate their activities – with agreed objectives, success measures and incentives. It also has the potential to document a wider alliance approach – linking together projects and teams at a strategic level. That the FAC-1 form is not tied to any particular form of delivery contract is helpful (it claims that it can work with JCT, NEC or even FIDIC), and that inherent flexibility should help attract interest in a wide variety of sectors.
The FAC-1 is certainly an interesting tool, and it remains to be seen how the market will react. It may not spell the end of bespoke frameworks, but it certainly has a place for clients looking for a more collaborative and standardised approach.
Stephanie Canham is head of construction at law firm Trowers & Hamlins