The coalition should replace a patronising attitude with incentives to build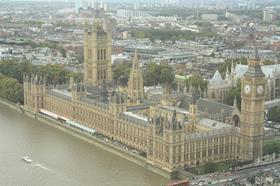 Your article last week on the announcement that BIM is finally entering a second "implementation" phase (BIM makes real progress as focus shifts to implementation,
3 May, page 12) in which the industry has been told by government that it should "broaden [its] thinking", "learn to share", and "have fun", is a perfect example of the top-down approach and patronising attitude that the coalition has to the construction sector in this country.
Perhaps, rather than coming up with trendy new gimmicks to reduce costs, the government should be looking into more financial incentives for housebuilding
and investing some capital in big infrastructure spending.
Not only are both areas much in need of work but the jobs created would help the UK on its way to economic recovery.
Rob Holmes, York