Barely a month goes by without some sign of tumbling job figures in the sector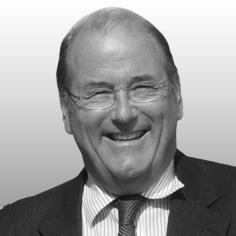 Job losses in the insulation and related industries continue to mount, just as winter draws in.
Because of the disparate nature of this industry, and in particular its delivery agents, precise figures are difficult to establish, even by the relevant trade associations.
Over the weekend reports surfaced that Green Deal provider NWS of Barnsley had been placed into insolvency. One of the most active Green Deal promoters, last October it was projected to expand to 380 employees by now.
During the summer up to 600 jobs went at Domestic and General Insulation, which ceased working in this area. The Leicester-based Mark Group – previously one of Britain's largest installers - has one quarter of its workforce, 670 operatives – facing redundancy.
In Swansea, the high profile Nationwide Energy Services company – who's iconoclastic head Neville Wilshire featured as part of the BBC documentary series "The Call Centre" – has entered administration. Even SIG, the mammoth public company in Sheffield which has dominated many parts of the market for 30 years, sold off its loss-making installation subsidiary Miller Pattison to HelpLink of Hull earlier this year.
In 2010 former energy secretary Chris Huhne was forecasting 100,000 people delivering home energy efficiency in 2015
The issue is hitting the biggest firms in the sector. Carillion, a FTSE100 company, reported that it has lost £43m from green cutbacks and has so far cut around 1,000 jobs from its energy services division, due to far lower than expected demand.
Precise figures relating to lost manufacturing jobs are more elusive, with the potential remaining for exports to the rest of Europe compensating for lost UK sales.
Earlier this year the Association for the Conservation of Energy, of which I am now the honorary president, estimated that the deliberate collapse of the Energy Company Obligation programme last December, the sole casualty of prime minister David Cameron's war against "green crap", would result in 10,000 job losses and 7,500 new jobs forgone.
In contrast, government spokesmen continue to predict that there will be 35,000 people working in the insulation sector in 2015. Which. If accurate, would require a near doubling of active personnel from today.
Certainly it is a far cry from the heady days of 2010, when former energy secretary Chris Huhne was forecasting 100,000 people delivering home energy efficiency – that now seems like it was a mirage.
Andrew Warren is honorary president of the Association for the Conservation of Energy