Robust data about waste produced on site needs to comply to certain standards, but so far this isn't happening in England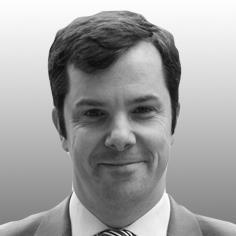 Like many other organisations, dealing with waste management is becoming more challenging with increased costs for removing waste and ever tighter legal requirements.
As principal contractors we're often asked by clients to provide assurance that waste is being managed in accordance with legal requirements and to provide data about the waste produced on site.
We can tackle the former by doing things like checking waste transfer documentation and carrying out audits on waste transfer stations for compliance with the duty of care, but we're usually reliant on others to obtain the data.
Typically, data required includes diversion from landfill or recycling rates. Increasingly we're being asked for waste production rates for comparison to targets in BREEAM too.
Much of this comes from waste contractors that provide us with reports, either via specialist trade contractors who manage the removal of their own waste from site, or via logistics contractors that manage waste streams for the entire construction site.
However, we often find it can be quite varied both in terms of its format and the overall level of confidence we have in it. Quite frankly, sometimes the data is simply rubbish.
While there are a number of organisations in Wales that have been certified to date, there are currently none in England that have achieved it
To tackle this, PAS 402 was developed as a Publically Available Specification for performance reporting by the waste management sector. It was originally launched by BSI with the support of Constructing Excellence in Wales in 2009, and updated in 2013.
The specification provides the framework for waste management companies to be able demonstrate their performance in key areas of delivery including diversion of landfill and material recovery rates. More importantly for us, this provides assurance to customers of the service provided.
PAS 402 requires waste management companies to report on how they conduct activities through an annual report. This includes details of the scope of operations, client relationship, how impacts and risks are assessed and controlled together with emergency conditions, the management processes in place, the competence of their staff and how corrective actions are identified and addressed.
These are all fundamental to a good management system that any well managed organisation should address.
Nonetheless, what's really helpful is the requirement for a performance review, which is a key part of the specification. It requires organisations to assess their performance and the actual diversion from landfill and material recovery rates achieved against a defined methodology. What this means is that the data from one PAS 402 certified waste contractor to another should be more comparable and we can have a high level of confidence that the data provided is correct.
So far so good. However, while there are a number of organisations in Wales that have been certified to date, there are currently none in England that have achieved it. This may be due to the fact that the process has been supported by grants in Wales but not in England, or perhaps a lack of demand for it caused by a lack of awareness.
If the construction industry is to improve its waste management practices, better and more robust data is needed and working to standards like PAS 402 can help with this.
Andrew Kinsey is an operations director and head of sustainability for construction at Mace