Infrastructure spending, despite the announced increase, is still low compared with international levels, while the housing announcements are a drop in the ocean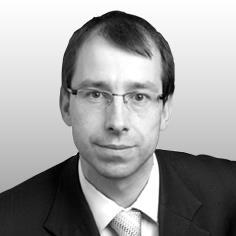 One number matters more than any other in what the chancellor said on infrastructure investment in the Autumn Statement: 1.2%. It is, as a percentage of GDP, the guidance to the National Infrastructure Commission on UK spending on economic infrastructure from 2020 to 2050. The chancellor was proud to explain that it represents an increase on the current 0.8%.
While that may be true, it is still low by international standards, and the continued focus on economic infrastructure in isolation, ignoring both social infrastructure and housing, is another missed opportunity to grasp the bigger picture.
Overall the UK spends about 2.7% of GDP on infrastructure today. Canada spends more than 4%. China at least double that.
While the UK may continue to under invest, at least the government is seized of the opportunity offered by technology. I welcome the commitment for the UK to become a world leader in 5G, and back that with a £1bn investment in digital infrastructure, because that will help unlock the autonomous vehicle revolution, for which further spend was also promised. Autonomous vehicles will ultimately change our lives more than anything else the chancellor announced in the statement, and probably do more to raise productivity levels too.
Finally to housing, where I was hoping for, but not really expecting, a more radical announcement. A £2.3bn housing infrastructure fund, and £1.4bn for more affordable housing, are both welcome. But they are drop in the ocean given the scale of the housing deficit.
The promised housing white paper may offer some more radical solutions, but I am not holding my breath on that. Until government embraces the idea of direct public sector provision of housing, our acute housing shortage will persist.
Overall it felt like a fairly business-as-usual Autumn Statement. Lots of small initiatives, all welcome, but nothing transformational.
Richard Threlfall is head of infrastructure, building and construction at KPMG