Jack Pringle is principal, managing director EMEA at Pringle Brandon Perkins + Will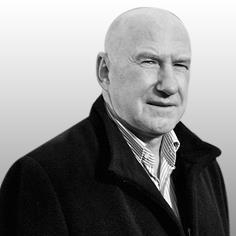 Jack studied at the Bristol University where he won the Professor's Prize before qualifying as an architect. He worked for Sir Phillip Powell at Powell and Moya for eight years, working on social housing and other public sector projects. In 1981 Jack started his own practice and in 1986 this became Pringle Brandon when Chris Brandon and Melvin Starling joined him. In June 2012, Pringle Brandon successfully completed its merger with Perkins+Will to become Pringle Brandon Perkins+Will in the UK and across EMEA.
Jack has worked for an international client list on offices, hotels and particularly, major office fit-out projects; clients include Rothschild, Barclays, Deutsche Bank, JP Morgan, Bank of America, and Allen and Overy. During this period Jack has become involved in changing the world of work through research, collaboration and practice. He is particularly interested in how new technologies drive work practices and how smart premises design can support business objectives.
Jack is a Fellow of the Royal Society of Arts (RSA), an Honorary Member of the American Institute of Architecture (AIA), a Commandeur des Arts et Lettres (a French government cultural honour), a founder Fellow in the Institute of CPD and a member of the Royal Institute of British Architects (RIBA). In June 2012 Jack took the Chair of the Construction Industry (CIC) for a two year term.
Jack has worked extensively for the RIBA in the area of practice and education. He has travelled widely advising governments, universities and schools of architecture on architectural education. Jack was elected president of the RIBA in September 2005 for a two year term during which he campaigned on climate change, reforming the UK public procurement through PPP and PFI, training architects to work with school children, improving the design quality of the 2012 Olympics, improving the quality of design of UK housing, reforming the planning system and developing the RIBA's world class cultural collections. Jack has been a council member of the International Union of Architects (UIA) from 2005 to 2011.
Jack is regularly invited to universities as a visiting design critic, to lecture and to judge competitions. He lectures internationally on education, climate change and the importance of good design in the built environment.
Jack is a founder trustee and chair of the increasingly successful charity Article 25. For recreation, he flies airplanes and races offshore sailing boats.