Architect Jack Pringle with his daily blog from down on the Croisette in Cannes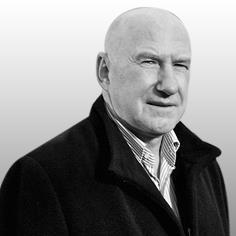 Thursday: George Ferguson, architect mayor of Bristol, is all over the MIPIM video promotions. But sadly only head and shoulders, no red trousers.
Wednesday: The Big Debate in the auditorium. Good news futurologist Graham Maxton thinks that 94% of accountants will be replaced by computers! Unfortunately it looks like lawyers jobs are safe.
Robert Booth CEO of EMAAR thinks that compared to 25 years ago when interest rates were 15% money now is almost free.
US developer Harry Macklowe has a simple message: good things happen to well designed, good buildings financed by patient money. Waxes lyrical about digital design, rapid prototyping and how we can model our ideas before taking shovels to site. He's building the tallest building in Manhattan which will take four years - but the Empire State Building only took 18 months. His apartments will sell for $8k/ft2.
Prof Carlo Ratti thinks we live in a world where old enduring things like historic architecture coexists with new phenomena like the internet. We can't predict the future but we can invent it.
Tuesday: Another barnstorming speech from Boris at the London stand. Apparently London is now the 4th biggest French City. As he has said before, the statistic is too good to check! We have 250,000 French in London and there are only 19,500 Brits in Paris. Will he ever tire of this stuff? The London stand is packed and a real buzz of activity. The London model is great, but it needs another strip on it. Don't they know Shoreditch is the hot area in town?
The Turkish Hall, one of the countries of "honour" is not so packed and it feels a bit ominous that you have to walk through the Russian stand to get to it. Good job it's not the Ukrainian stand. But our man David Green gave a presentation on master planning in Turkey along with a developer and a banker. It's a very joined up system. The government, banks and developers all cooperate to enable development. Whole areas of Istanbul are being cleared of unsafe houses (it's an earthquake zone) to be replaced by new at a little higher density but with much more green space. Win, win.
Monday: Mipim starts for real with Holistic's "Dutch Treat" dinner at Plage Royal. 120 takers this year all paying their own way under Holistic's banner - neat trick. We pick up a couple of interesting introductions and leads which team PBPW discuss in the Carlton lounge bar – which has the air of the quiet before the storm.
Sunday: It's so hot here the beaches are full of sunbathers and a few brave swimmers - its March! The main Palais is a buzz of construction activity, all the fringe-conference marquees are being erected on the beach and some of them are really huge. The Croisette (which takes its name from the little cross of the monastery on the nearby Isles de Lerin) is packed with pre-Mipim promenaders lapping up the sun.
We're off to L'Ecrin, it's a chic beach restaurant on Bijou Plage to the east of the main bay with its own entrance from the super-yacht harbor at Port Pierre Canto. Its Sunday so they have their usual grand buffet. Its packed with the Cannoise who know it's the place to go, and there is no sight of any MIPIMers. So, it's our little secret.
Saturday: it's time for a beach lunch at Plage Goeland with the family. It's sunny, the restaurant is rammed and the clientele are chatty. Soon we are talking with the ladies with the large dog called Hugo at the next table. One of them, Sophie-Anne Gounaris helped start Mipim 25 years ago and has seen it grow into a world-wide brand.
It was started by a French man who saw that Cannes was quiet in the winter. Then Thames TV (yes, Minder and all that) bought it and then sold it to the UK firm Reed Exhibitions. Reed has not only developed Mipim but all the other non-film festival conferences in Cannes.
So the Brits' influence in the South of France (see my previous blog) continues.
Sophie-Anne confirms that of all the festivals Mipim consumes the most alcohol (by far) but also it has the most money spent on it. Other festival "booths" are lined in fake marble – for Mipim, it's the real thing.
Jack Pringle is principal, managing director EMEA at Pringle Brandon Perkins + Will