Construction investment generates jobs and growth, says the UKCG boss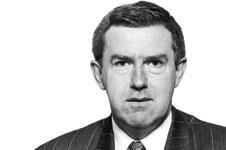 Thank you very much for all those pledging support for our Creating Britain's Future campaign. There are four main ways that you can help.
First, by displaying the campaign logos on your site hoardings. For the moment we are piloting the campaign in London but it is our intention to roll it out to other cities across the UK. Site banners can be ordered through our supplier NES Solutions (Tel 07903 745690). We will let you know when and where we take the campaign next.
Second, by promoting the message that construction investment will generate jobs and growth, especially to decision makers such as local authorities and Local Enterprise Partnerships.
Third, by providing a case study for us to display on the campaign website. This can be viewed at www.ukcg.org.uk/future. There are already 15 case studies on the site and we would love to have some more demonstrating both the capability of the industry and how construction investment changes lives.
Finally, you can make use of the campaign video below. It can be found and shared using this link.
Stephen Ratcliffe, director, UKCG
&gt;</p>