The coalition's infrastructure announcements are welcome, but not enough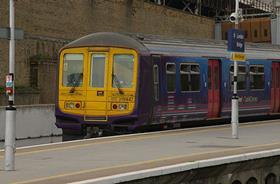 The government's UK Guarantees scheme, which will underwrite £40bn of funding for infrastructure, and the £9bn redevelopment of the railways goes some way in answering the industry's call for increased construction investment. But, with investment in public sector projects actually falling in the first quarter of this year and work on the railways not expected to start until 2014, this train is very much running behind schedule.
In its collective call for action, Creating Britain's Future has made a great start at presenting a united front for the sector. We now need to see more examples of the industry coming together, speaking with a single voice and pooling its resources to ensure we are properly placed and properly equipped to build the UK out of recession.
David Trench, chairman of Designing Buildings Wiki