An alternative to litigation for a fraction of the price - bad news only for lawyers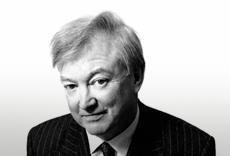 An article, which appeared in Construction Law Journal, by Markus Rotterdam and Duncan W. Glaholt, expresses the view: "The problem simply stated is that no company however large can afford either litigation or arbitration of complex construction disputes under an adversarial system". I am grateful to Roger Knowles for drawing it to my attention. His concern, and yours and mine too, is that the ordinary final account dispute that doesn't stop at adjudication, but goes on to litigation suffers litigation costs, which are grotesque.
He landed on three cases I have already talked about on this page. In Brit Inns vs BDW the legal costs came to a staggering £500,000. In the Walter Lilly vs Giles Mackay case, the loser, Mr Mackey, is facing legal costs of - oh dear - £10m. In the Wembley Stadium case, builder Multiplex spent £45m on costs and Mott MacDonald spent £30m.
And do you know that the hunt for a better method of resolving these construction disputes has been going on for decades? That hunt has led us up alleyways that don't always work. Instead of looking for other methods, the focus has been to look for better ways of litigating. Knowles says the Technology & Construction Court (TCC) needs to look for a more cost-effective way of deciding complex construction disputes. The article by Rotterdam and Glaholt suggests that our traditional adversarial system is the mischief.
The argument is that in construction cases an inquisitorial process would achieve as accurate an answer as our adversarial process at a fraction of the cost
Knowles takes an ordinary building dispute and asks how to litigate it for less cost. It will be a quarrel about extension of time, disrupted working, loss and expense and variations. He says, and I agree, that these disputes harbour no right or wrong answer. He is absolutely right to remark that it's not uncommon for two well-respected delay analysts using the same records to arrive at significantly different conclusions regarding the effect of delays on completion. The same sort of thing happens on loss and expense, value of variations and more - not to mention the judge coming up with yet another view. We are into impressions.
So what's the bright idea?
The argument advanced is that in building construction cases such as this, an inquisitorial process in the TCC would achieve at least as accurate an answer as our adversarial process at a small fraction of the cost. By the way that's the same sort of conclusion as the article by lawyers Rotterdam and Glaholt.
OK - now for the detail. But before I get there let me tell you that the idea is not new, it is tried and tested, works ever so well, and was in common use in the High Court for about 100 years. It's the job that was done by what we called "official referees"… Until official referees became judges and flopped out
of the inquisitorial mode back into the adversarial mode like all the other divisions of the High Court.
For building construction cases the court used to appoint a technical referee whose job it was to investigate the matters in dispute relating to all the facts in issue and produce a detailed report, submitted to the court. And that's what is being argued for now. Not much new in this world is there? So, the dispute litigation is begun. Then today's TCC judge decides to appoint our technical referee. We have a mass of very experienced adjudicators up and down the land who can do this job. They are top-dogs. The technical referee grabs his trouser clips, his bike and pokes his nose into all the nooks and crannies, all the stories, all the exaggerations, fibs, and frippery. He or she prods witnesses, rummages in files, and asks awkward questions. This bike and these disputes is his territory. Some of you will notice the similarity with expert determination. And yes, this technical referee decides with complete finality questions of fact. Then the TCC judge decides questions of law. I know that some of it will have fuzzy edges between the job of the technical referee and the TCC judge. That will always be sorted out.
If you think for one moment the lawyer industry will run with all this cost saving you might as well whistle into the wind
Do you see where the savings will be? Rotterdam and Glaholt pinpoint the downside. The adversarial system in a two-party dispute sees two firms of solicitors, two lots of barristers, and two lots of experts all earning two lots of fees. The trial would be umpteen times shorter. Instead of the story having 20 chapters there will be just one - the ending.
And if you think for one moment that the lawyer industry will run with all this cost saving, you might just as well whistle into the wind. The lawyers will say: "Dear me, this won't work" - just like they did 14 years ago when we introduced adjudication. And they were wrong then too.
Tony Bingham is a barrister and arbitrator at 3 Paper Buildings, Temple