There are plenty of signs of a growing construction market from which to draw encouragement as the sector gears up for its autumn trading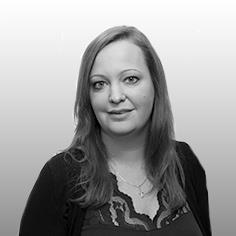 Whether you're the type of person who pays attention to the number of cranes dotting the skyline, or the kind who prefers to rely on number crunching from market forecasters, there are plenty of signs of a growing construction market from which to draw encouragement as the sector gears up for its autumn trading.
But the question of how stable the recovery is still lurks uncomfortably in the background, as heavy losses reported by two of the country's biggest contractors this week have underlined.
The losses - £28m at ISG, and £58m at Laing O'Rourke's Europe division - have each been fuelled by these companies' own particular demons. For ISG, it is the continued impact of problem work won in recession. Meanwhile, Laing O'Rourke has blamed its own poor performance in part on inflation and delays from the first round of schemes delivered through its ambitious but as yet unproven "grand project" - its off-site manufacture facility.
But although each of these company's hits can be attributed to its own set of circumstances, a glance through the latest results of the UK's top five contractors paints the uncomfortable picture that all but one of them, to a greater or lesser extent, are still at a fragile point in their journey back to health.
The problems at Balfour Beatty, still the UK's largest firm despite two years of woeful results, are well documented. Laing O'Rourke has reported a loss in Europe, and Bam's UK arm only returned to profit in the first half of this year. French-owned industrial giant Bouygues does not split out its UK construction results but its overall construction division reported a loss in the first quarter of this year, only returning to profit in the second. Meanwhile, Carillion, which stands out for consistent profitability when others have struggled and is the one firm of the top five several years into a growth trajectory, has nonetheless tempered its success recently by reporting its six-month order book to June down £2.2bn on a year ago as a result of election hiatus.
Construction is, of course, a cyclical business and if the market recovery continues apace, most of these firms will have worked through their headaches in the next year or so (Balfour, one suspects, has the scale of migraine that will take a while longer to address). But the worry, against the slightly precarious backdrop for many firms in the sector, is what happens if the recovery stalls any time soon.
And with clients starting to look spooked by spiralling and unpredictable cost rises, this is a very real concern. Data revealed exclusively by Building this week, compiled by Barbour ABI, shows that the average monthly value of projects being put on hold has nearly doubled in the past 18 months. In London and the South-east - the areas which have experienced the steepest cost rises - the impact is even greater: a 115% increase in the average monthly value of projects being put on hold since May 2014.
All sectors of the industry will be affected if this trend continues: even those consultants and architects that are well into recovery, as they still need a strong stream of work to keep their teams in place in the face of rising staff costs and increased poaching.
But with much of the problem manifesting itself during two-stage tendering between clients and contractors, where cost rises during negotiation are pushing once dependable projects into the long grass, the biggest brunt will be borne by those least able to withstand it – the contractors whose recovery is still in its infancy.
For contractors, it would be easy to lay the blame for this situation on others: the QSs who seemingly cannot forecast price rises with enough reliability, giving clients an unwelcome surprise when budgets come back, and then clients themselves for refusing to budge on costs in negotiation.
There is truth in all of this. But contractors could also do themselves a favour by approaching negotiations more in the spirit of offering the value engineering that ensures a project can go ahead, rather than as a commercial battle of wills that might just increase the risk that it does not.
Sarah Richardson, editor
Building Live blog
Inaugural Meet the Clients event will help close worrying gaps between paymasters and industry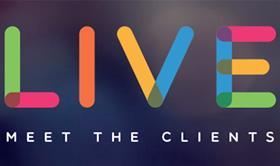 The Walkie Talkie building topped the architectural headlines last week, thanks to Building's sister title BD naming it the UK's worst building in its annual Carbuncle Cup.
But, away from the criticism levelled at the only high-profile scheme ever known to have melted a car, there was another very significant story for the sector to be found in a major piece of research just completed by the RIBA. Published last week, the report found that clients often feel forced to replace their architects after the planning stage because they struggle to find firms they trust can deliver from concept to delivery. The perceived gap between architects' service offerings and clients' needs led veteran developer Stuart Lipton to call for an overhaul of architectural education, saying: "Architects' rigorous educational training does not include an understanding of the practical implications of how to build."
The report, the culmination of a two-year project led by outgoing RIBA president Stephen Hodder, has thrown the spotlight on an issue that lies at the heart of architects' relationships with developers and contractors: where should the balance of creativity and technical delivery sit?
But more fundamentally, if there is such a consensus between clients over the type of service they need and the difficulty of obtaining it, why isn't the industry delivering?
Building's inaugural Building Live conference in November, themed Meet the Clients, will explore challenges such as this; challenges that, if overcome, could boost both individual firms' success and the overall recovery of the sector.
Conference sessions will examine the future of design, progress on BIM, and the outlook for every major market sector over the coming years - from commercial offices, to university buildings, to housing. Aimed at any architects, contractors and consultants who want to better understand their potential clients, tickets are available now via www.building-live.co.uk.
I hope to see you there.
You can book your ticket for Building Live online at: http://www.building-live.co.uk/attend-building-live