Problem contracts and office closure costs continue to hit ISG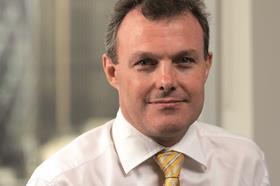 ISG has posted a £27.8m loss on the back of poor performance in its UK construction division.
The international construction services group has announced "significant impacts" in its final year group results to June 2015 from "sizeable losses" on a "limited number" of contracts taken on during 2012 and 2013 by the UK construction division. ISG said the contracts were now "largely closed out".
The firm also made further provisions against the closing of its London luxury residential business and Tonbridge office, to the tune of £8.5m and £4.8m respectively. This followed ISG making provisions of £18m against the closures in its half year results in March.
Commenting on the latest provisions, ISG said: "These covered unexpected cost overruns and delays on the remaining four live projects, unanticipated sub-contractor insolvencies and a mixed outcome of final account settlements and adjudication decisions."
ISG said that when exceptional costs were stripped out, the firm made an underlying pre-tax profit of £7m over the year.
Revenue for the group rose to £1.6bn, up from £1.5bn in 2014, while its order book increased 14% to £1.1bn, up from £984m in 2014.
Commenting on the results ISG chief executive David Lawther (pictured) said: "It has been a challenging year for ISG, with the Group performance significantly impacted in the first half by the losses in our UK Construction division.
"We delivered a significantly stronger second half performance, with good results especially in our specialist fit out, engineering services and retail businesses.

"We believe that the poor performance and painful restructuring of the UK Construction division is now behind us, and with the outlook for most of our key markets remaining strong, we expect a much improved overall performance for the Group in the year ahead."