As new business models blur the boundaries between work and play, we need to make sure we're building workplaces that cater for more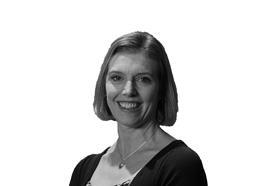 2018 was the year the property sector embraced wellness. The industry has certainly come a long way and today, many now acknowledge the benefits of a truly 'well' workplace. However, the new year, as it always does, brings an opportunity to reflect on what still needs to change.
We must use this natural reset to consider what the industry's next steps should look like and challenge ourselves further. There is an expectation across industries that offices should be places where people thrive. No doubt, the workplace should provide the tools we need to be our most productive, but that's no longer enough.
And why should it be? Today, people are increasingly aware of the benefits of a positive work life balance. After all, we identify as more than 'workers' and our workplaces need to reflect this – it's important we cultivate spaces to share, collaborate and explore in a way that allows for self-expression.
Indeed, long gone are the days where it was sufficient for the office to run from nine to five, five days a week - with every year, it is a space that must become less rigid. The industry is already under pressure to provide workplaces that can be used as hubs for both the professional and the personal, meeting the needs of a generation with high expectations of the workplace and bringing the public within. In short, it is important that our industry provides offices that are curated for life as well as work.
Take, as an example, 22 Bishopsgate, a prominent new office in London's financial district. The building is so much more than an office, it is a community. A community that is home to London's biggest bike park and, most excitingly, a wellness centre that allows you to climb the heights of the skyscraper over your lunch break!
Those of us responsible for constructing tomorrow's offices need to recognise employees' desire for work to fit in with their lifestyle. The focus needs to increasingly be on space as a service. The rise of the flexible office operator will take centre stage in the months to come, with additional services soon to be a 'must-have', not an extra - whether that includes a relaxation room, a climbing wall or language or art classes.
Next year, the BCO plans to consider how workplaces can best respond to different time of days, so that they flourish during the working day and remain vibrant outside of it. Ultimately providing what workers really want. For instance, a workplace should be able to host events outside of the nine-to-five, without attendees feeling like they're still 'at work'.
As new business models blur the boundaries between work and play, we need to make sure we're building workplaces that cater for activities, events and more. If we don't, landlords will be unable to manoeuvre the multiple, mounting pressures they now face.
Elaine Rossall is head of UK office research at JLL and Chair of the BCO Research Committee