The Szerelmey business development manager on Pinterest, a useful app for tube strikes and watching Homeland on his iPad in bed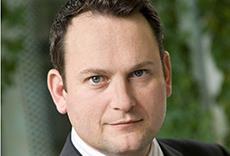 What is your favourite website?
Pinterest, it's a great app for inspiration.
What is your worst digital habit?
Watching Homeland on my iPad in bed before I go to sleep.
IPhone/Blackberry/Android. Which side are you on?
iPhone.
Are you into social networking?
Yes, I'm active on LinkedIn and increasingly so on Twitter.
Who do you recommend to follow on Twitter?
MIPIM is imminent and we're attending so I'm following @londonMIPIM2014 for attendee information, event details and survival tips.
What is your favourite app?
Spotcycle, it locates your closest bike station and displays bike availability. Great when the tubes strike!
What is your preferred means of communication?
I prefer face to face.
What did you last buy online?
Clothes for my kids from Zarakids.
PC or Mac?
Always Mac for design and a PC for day to day communication.
Guilty pleasures: Most played tunes from iTunes/Spotify?
Suspicious minds by Elvis Presley.
Richard Piggott is business development manager at stonework and restoration specialist Szerelmey