What are the key principles of sustainable procurement?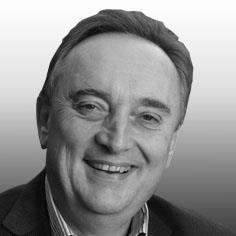 I am writing this from the lounge at Heathrow Terminal 5 waiting to board a flight to Brazil. I will be spending the next four days negotiating the content of an ISO standard with representatives from 16 nations. I have tried to set out the key principles I will be negotiating around. Wish me luck!
Using procurement to deliver sustainable outcomes
The document should consider procurement as a strategic process and a way of delivering business objectives through a supply chain. The standard needs to set out how sustainability objectives of an organisation are addressed at the early stage of the procurement process through strategic procurement techniques such as market analysis, forward commitment, life cycle assessment, risk management, whole life costing, scenario modelling, social return on investment, etc.
Focus on impacts material to the procurer
The sustainability requirements of an organisation need to be clearly defined and materiality understood in consultation with stakeholders. This aligns well with the GRI reporting process. We do not agree that the ISO 26000 principles should be prescribed. They are one (good) example but may not be applicable to all procuring organisations.
Sustainable supply not sustainable supplier
The focus of the standard should be on sustainable supply, not sustainable supplier. This means using procurement techniques to deliver the outcomes required by the procuring organisation's corporate responsibility objectives or policy outcomes for public sector. It should not primarily focus on the sustainability practices of the supplier in their own organisations unless this represents a risk to the purchasing organisation (e.g. labour standards).
Not one size fits all
Prioritisation should be of the essence to the standard. Sustainability impacts and risks should be mapped against categories of supply and high priority impacts/categories should be addressed first. This should be done with a wide range of internal stakeholders, also taking into consideration corporate policy and external stakeholder requirements. This is clearly set out in BS 8903. Heat Mapping.
Manage demand
Demand management should be key to the standard. The most sustainable way to procure is not to buy at all or to keep demand to a minimum buy operating the business more efficiently. Therefore there needs to be an organisational link between procurer and user of goods, works and services.
Embedding sustainability into current procurement practice
It is important for the standard to address achieving more sustainable outcomes through the current procurement practices of an organisation. It is not telling you them to buy better, it should set out how to deliver sustainability through a variety of procurement processes for all sizes and types of organisations.
Shaun McCarthy is an independent adviser, author and speaker in the field of sustainable business policy and practice