The Johnson government must not forget important themes from previous administrations as Javid looks to spending review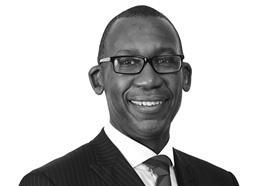 The announcement this month of £600m for a new Housing Infrastructure Fund (HIF) allocation to five projects is good news for housing and for construction.
It also provides an interesting if rather confusing counterbalance to recent mixed signals on infrastructure funding and housing priorities, as a result of the review of HS2 and an emphasis on homeownership rather than rented homes.
This suggests the government may be moving away from some of the key principles of the previous administration's acknowledgment in both the so-called Fixing the Broken Housing Market White Paper and the National Planning Policy Framework (NPPF) – that infrastructure provides an important economic stimulus and that housing investment and adequate supply of new homes across tenure, underpins a functioning economy.
However, the HIF announcement gives encouragement that the chancellor Sajid Javid has not forgotten that the white paper was his, and that there was widespread agreement to both its analysis of the issues and many of its solutions.
Funding infrastructure, such as roads, schools, even bridges, can make a difference to the viability of a development
If this is the case, it is also worth remembering some important themes that must not be lost as Javid contemplates his forthcoming spending review.
The first principle was that housing investment is crucial to a successful economy, and that upon occasion, funding infrastructure such as roads, schools, even a bridge, can make a difference to either the viability of a development or the ability to move forward with housing construction. HIF reconfirms this principle is still understood.
The second principle was that although government at national, regional and local level set out its plans and aspirations for building, it was actually developers, including housing associations and local authorities, who built homes, and therefore the government's role was to provide the conditions for continued and accelerated building, to de-risk land, including public land, and to bring oven-ready sites to market through its beefed-up delivery agent Homes England.
The third principle was certainty of plans and funding to enable those delivery agents, developers and contractors to invest with confidence.
Brexit casts a shadow over any certainty. And shifts in housing policy suggested by references to homeownership, for example, as the priority, rather than mixed tenure, or rented homes bring fears of an unpicking of some of the pillars of the refreshed NPPF.
However HIF, a policy originating in the Housing Zones concept of then-mayor Boris Johnson's London housing team in 2015, was given national coverage in 2017. It also finds favour with London mayor Sadiq Khan's current housing team and has funded projects across the country, so does still appear to hold cross-party and national consensus.
The challenge now will be for the chancellor to remember some of the other key points from his time as secretary of state for communities.
A one-year housing settlement on housing and construction helps no one. Longer-term certainty was the plea from developers and investors alike – to keep housing activity going during downturns, or a softening of the market, you need counter-cyclical investment in housing productivity.
Relying on the market alone won't cut it. The role of government through its key delivery agents including Homes England is to encourage partnerships and construction and to devolve power, not to centralise it.
Key people alongside the chancellor, including Sir Edward Lister, the former chief of staff for Johnson at the GLA and most recently chair of Homes England, will know this. Hopefully that knowledge will translate into policy and a spending review settlement that supports construction over the longer term.
Steve Douglas is group chief executive of Aquila Services