The government's recent record of communicating clearly with construction is poor – except about standardised schools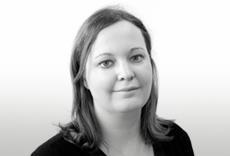 Opportunities to praise the government for driving change in construction have been worringly rare in the recent past. Despite its rhetoric around growth opportunities and the need for efficiency savings - and a plethora of advisory panels - Whitehall's lack of clarity over key policies has done more to push construction towards a state of near-paralysis than to lead it towards a bold new future. So it is worth taking a look at one area where the government has shown leadership: standardised school designs.
The government's clarity on school standardisation is something it could do well to apply to other aspects of construction work
Exclusive research carried out by Building for its UK Education 2013-15 White Paper - published this week - shows education providers are more than twice as likely to accept a large, or full, degree of standardised design to their school than they were in the summer of 2011. Back then, the government had just confirmed its support for recommendations put forward in a review by DSG's Sebastian James that standardisation could be used to drive efficiencies. And a mere 18% of local authorities said they would consider buying fully pre-designed schools. Now, that figure stands at 46%, with a further sizeable group saying they would accept standardised blocks in an individually configured building.
Of course, this shift is due in large part to necessity. With the government having issued standardised output specifications and decreed schools funded under its major school building initiative - the Priority Schools Building Programme - must contain some standardisation, education providers know which side their canteen bread is buttered. But that is the key point. Whatever you think of the detail of the new school standards - and there are important arguments about how far efficiencies can be pushed without damaging pupils' environments - and not withstanding delays to the build programme, the government has been totally clear about its approach towards school design.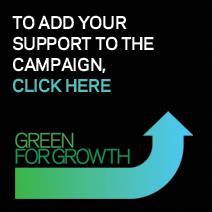 This has led to a steadily increasing level of realism from individual clients and, crucially, has given construction companies the confidence to invest in making this new reality happen. Building's research showed that half of firms with an interest in the education sector are working up standardised design concepts and a further 27% are considering doing so.

This kind of clarity - with buy-in from all relevant government departments - is something Whitehall has shown in only a handful of respects, such as BIM, and it would do well to apply it more widely. Not least to its attitude towards green construction, the subject of Building's Green for Growth campaign and an area in which, as we explore in detail in a feature this week, tensions at the heart of Westminster have contributed to confusion and inertia.

So as the government convenes yet another of those advisory panels - the Construction Industrial Strategy Advisory Council - it should resolve to afford the industry representatives involved the same respect it gave Sebastian James: decide which of their recommendations to accept, then swiftly give these clear, whole-hearted, cross-governmental support. Because if the government cannot convince itself of its policies, it is never going to get the conviction it wants - and needs - from industry.