With the industry suffering, government support is more important than ever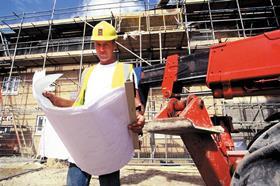 The recent Office for National Statistics (ONS) figures on construction output are a clear indicator that the industry has a long way to go to recovery (Construction output lowest for 15 years, 10 May, building.co.uk).
With output in the first quarter of this year down 6.5% on the same period in 2012, it is now more important than ever for the government to support one of the UK's hardest hit sectors.
The industry-led Construction4Growth campaign is designed to kick-start growth through investment in shovel-ready projects. Construction returns £2.84 to the economy for every £1 that is invested in it, meaning that it has the ability to generate growth for the wider economy. Construction output is at its lowest for 15 years, and with a 7.8% decrease in projects on this time last year, it is vital that action is taken now to have a significant impact on skills and jobs in the short term.
Judy Lowe, deputy chairman, Construction Industry Training Board (CITB)