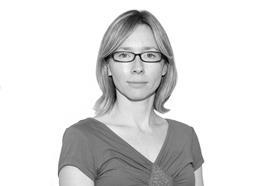 The Conservative manifesto landed this week, so now all three main parties have set out their stalls. There is now a clear choice for voters going to the ballot box on 12 December. But let's be frank – business leaders will be scrutinising Boris Johnson's pledges more closely simply because he has the best chance of winning power: two weeks from election day, the Tories are polling above 40% of the vote.
>> Read: General election 2019 - what are the main parties promising construction?
Undoubtedly there are some eye-catching promises for the construction industry from Labour and the Lib Dems. Jo Swinson claims there will be £130bn extra capital investment over five years if she gets into No 10, while Jeremy Corbyn's party wants to splash out £150bn on a "social transformation fund" over five years and £250bn on a "green transformation fund" over a decade.
Johnson's spending splurge is not on the same scale but the new fiscal rules announced by the chancellor this month mean public sector net investment can rise to 3% of GDP. Construction clearly stands to benefit from this loosening of the purse-strings.
Overall, the Conservatives say they will spend £100bn on infrastructure, which includes £2bn to fill potholes and another £29bn for roads, as well as the promise to build a new rail line linking Manchester and Leeds, and the roll-out of full-fibre broadband.
We are told a breakdown of the allocations will appear in the National Infrastructure Strategy set to be published alongside the next budget.
Investment aside, you cannot escape the fact that the Tories' overwhelming message is "Get Brexit done". The 64-page manifesto uses the phrase 24 times. What this actually means is that Johnson, if he wins a majority, will push his deal through parliament and leave the EU in January. He says he will then negotiate a trading agreement within a year, refusing to extend the implementation period beyond December 2020.
In his view, taking us out of the customs union and single market in this way will "unleash Britain's potential". Others, of course, believe a hard Brexit will do the exact opposite.
Chloë McCulloch, editor, Building