Many in our sector have spoken out about racial inequality, but the Black Lives Matter campaign shows we need to do much more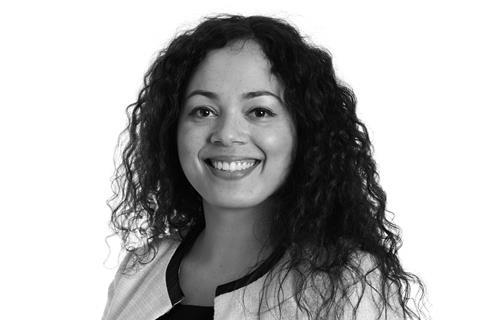 Racist violence against people of colour is again at the forefront of the news and mass media. This has re-opened the debate on the painful truth about racial inequality. The basic fact is that the colour of your skin shapes your life chances. A real part of that oppression is that at regular intervals, black, indigenous and people of colour are compelled to keep reminding society of this unfairness and discrimination.
The killing of George Floyd and the deaths of many other African-Americans has immeasurably raised the profile of this issue to such an extent that millions are prepared to demonstrate on the streets despite the ongoing coronavirus pandemic and the serious risk to their health.
This has resulted in an examination of racial inequality in all aspects of our lives and has confirmed that quiet anti-racism is not enough. We need to reach out to our friends and colleagues and look at our working and business practices closely.
Many of us have been trapped inside an intellectual bubble. We believe that because we are not racist that everyone else thinks the same way
As you would expect, most construction businesses will outwardly project anti-racist statements and usually engage in schemes in their local communities that are designed to improve diversity. However, a brief look around any company website, boardroom or networking event confirms that black and ethnic minority people are not represented in any significant way within construction at any level and certainly not in senior management positions.
The undeniable truth is that many of us in construction have been trapped inside an intellectual bubble. We believe that because we are not racist and fully understand the huge benefit of diversity that everyone else thinks the same way and diversity will improve over time.
The lack of representation of minority groups in our sector and the slow rate of progress suggests we are wrong about that. That is not to say there have been no attempts to address this, there are so many trail blazing interest groups, companies and people in our sector with real passion about this issue such as Built by Us, Black Females In Architecture and the BPIC Network. Also, there are highly developed programmes seeking to promote and encourage diversity within businesses that incorporate regular presentations, events and celebrations. There have also been some incredibly eloquent points made by construction professionals and public statements showing real leadership on this issue. So many people within construction have spoken out about the need to show our support which is really important. But it is what we do next that counts.
We need to properly commit to this issue on a long-term basis and take positive action
We need to properly commit to this issue on a long-term basis and take positive action. That means targeting talented black and ethnic minority people when they are at school and continuing to mentor those individuals from that point onwards. There must be no doubt what is required of them and we must support their development the whole way through. This is much more than careers fairs and work experience. There is no point belatedly identifying to candidates the stringent entry requirements of some construction jobs when they have already sat the relevant exams and have not attained what is required. Similarly, there is no point funnelling high-achieving graduates into construction businesses and leaving them without any mentors or support. We also need to recognise that we need to attract talent into construction and hold on to those people to continue the innovation and development we need for the sector.
The ongoing support we offer people of colour also has to address pernicious racism and microaggression where it exists and make sure that the talented individuals of all races rise to the top. This may lead to very difficult conversations, but we need to be brave enough to have them. We have all been exposed to vile imagery on social media over the past few weeks. Rather than allowing ourselves to be paralysed with horror, let us channel our energies into taking action and making long lasting, transformational change.
Theresa Mohammed, partner Trowers & Hamlin