Increased pressures on complex projects mean old ways cannot compete with data-driven analytics, says ISG's Bart Korink
In a year that has defied and confounded every prediction made in 2019, it is perhaps a strange time to be talking about why predictability must be the cornerstone of our industry. But it is exactly for those reasons of unpredictability, why we all must become better at forecasting – turning that data that we now routinely collect into 'information', which then drives analytical decisions and responses.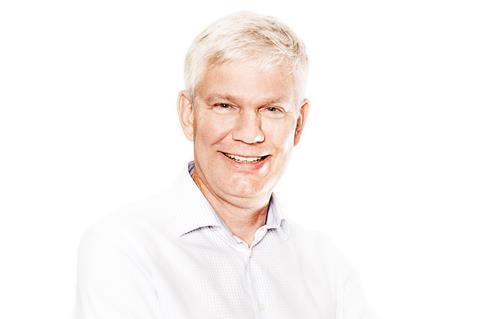 Construction is an industry packed full of creative problem solvers, where experience and intuition are highly valued attributes. But what if that expertise and instinct starts to work against you as projects increase in scale and complexity, with more demanding programmes? That's easy, traditionally we just put even more experienced people on the job and trust that the combined weight of this knowledge and expertise will achieve the desired result.
Unfortunately, in many instances this approach does not work effectively, creating the inevitable consequences of programme over run, cost increase and customer dissatisfaction. But it need not be this way, we can break this cycle and we actually already have a tried and tested model from the oil and gas sector to demonstrate how a focus on project predictability can drive efficiencies, highlight programme challenges earlier - with an opportunity for swift intervention, and deliver improved project outcomes.
Before joining ISG, I spent a large proportion of my career in the oil and gas sector and witnessed first-hand how a more data-driven and analytical approach to project controls and predictability has revolutionised the delivery of major capital projects.
The march towards shorter duration programmes and increasing project complexity demands a shift from gut instinct to data rigour
Our sector has undergone significant transformation over the last decade and we have reached a pivotal moment in our digital journey. I believe the construction industry has an opportunity to take this existing model and evolve it far quicker, with even greater gains and opportunity, because we are not burdened with the legacy of that iterative development journey.
Another reason I am so confident in this prediction, is that we actually have the quantitative evidence to show the efficacy of this approach. We have benchmarked the delivery performance of two near identical hyperscale datacentres in Europe and demonstrated that a core focus on project controls, standardisation and predictability, supported and facilitated an agile response to programme change and more accurately tracked the master programme. This model fostered greater collaboration and integration across our supply chain and enhanced visibility and transparency for all project stakeholders, forging trust and confidence in the scheduled delivery of this complex scheme.
One of the most exciting elements of this approach is that it can flex depending on the technical competencies of organisations, yet still underpin consistently improved project outcomes. This was game-changing for the oil and gas industry, initially as an analogue, paper-based model and can work effectively at this simple level if the process controls are in place.
As we evolve our model, we are fully integrating BIM with programming and commissioning data, which creates the opportunity for us to continuously survey projects via drones to collect and validate programme data and provide early warnings. We are also investigating the use of augmented reality to enable our project teams and supply chain to visually validate progress against programme in real time.
The art of prediction has had a tough time of it lately as we have been blind-sided by pandemics and election results, but in our sector the inevitable consequence of resource shortages, capacity challenges and a multitude of other factors, is programme delay. The march towards shorter duration programmes and increasing project complexity demands a shift from gut instinct to data rigour. The best part is that this approach improves with time as we lay more data sets together and extract the most valuable information to predict better outcomes. Predicting the future can certainly be prone to failure, but a model that has a laser focus on the agreed delivery date is one certain predictor for a happy and enduring customer relationship.
Bart Korink, chief operating officer for ISG's Engineering Services business