Two of the industry's biggest personalities will be gone within months of each other
The question of who would succeed Ray O'Rourke has been on the agenda since the mid-2000s.
O'Rourke has said so himself. He's previously admitted the firm has been talking about a plan since then but a string of would-be replacements have come and gone, notably Tony Douglas, the charismatic former boss of Heathrow Airport, now running Etihad Airways, and Paul Sheffield, a former chief executive of Kier, who left O'Rourke after three years in 2017.
>> Ray O'Rourke set to be replaced at Laing O'Rourke by Anglo American boss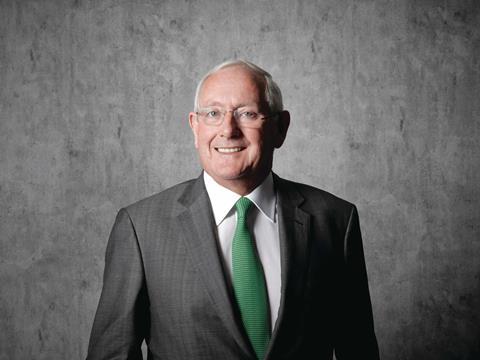 Former Laing O'Rourke chief executive Anna Stewart passed away in 2017, aged 53, after a long battle with illness.
But for many, there has been no real succession plan because the theory has always been that O'Rourke can't let go.
As recently as December 2019, he told Building: "If you are asking me the question, am I leaving soon: I hope not. I'm really enjoying what I'm doing and I have a wonderful team of young people around me."
Some will wonder whether a new man of the experience of Seamus French quite needs eight or nine months as a CEO-designate, given he has already spent 18 months at the firm as a non-executive, and critics will point out this is more evidence of O'Rourke's reluctance to say goodbye. One chief executive Building spoke to said a week was enough time for a handover.
But bringing in French, a member of Anglo American's executive management committee, and convincing him to take up a role at a much smaller firm (no doubt on a hefty salary and with the promise of more if he does a good job getting it ready ahead of any possible float) does seem different this time.
> Also read: Laing O'Rourke fires the starting gun on race to replace Ray O'Rourke
For starter's, the news was delivered by Laing O'Rourke chairman Sir John Parker, not a quote from the departing chief executive anywhere to be seen. It is more evidence, then, the firm is trying to move away from one single dominant personality and broaden its appeal to City investors. "Parker is a very, very sensible guy. They're lucky to have him," one boss said.
Of course, many will point out that O'Rourke and brother Des remain the two shareholders. "Ray still owns it, so he'll call the shots," another source told Building.
But if it is to float, would-be investors want to see evidence of a professionally run firm and less of the family's involvement. To this end, O'Rourke's son, Cathal, and daughter, Céire, have both seen their roles reduced. Parker, a FTSE100 veteran, started that ball rolling when he joined four years ago and the arrival last year of Rowan Baker as chief financial officer from housebuilder McCarthy & Stone, where she was lauded for her work helping the business to float in 2015, reinforced the impression that it was getting more serious about its corporate governance.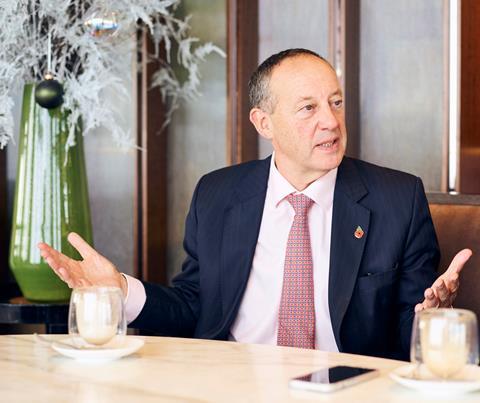 O'Rourke's deal in 2001 to buy Laing Construction for £1 – it is worth remembering that parent John Laing initially expected the division to fetch around £100m when it was put up for sale 21 years ago this month – is for some the biggest construction event of the past couple of decades. Only Carillion going bust and Mace being confirmed to build the Shard can perhaps rival it.
The man who masterminded the latter is also going. Steve Pycroft, more than 11 years O'Rourke's junior, leaves the firm he helped create next month. He reckons he's not enjoying it as much as he used to and he's a bit of a dinosaur. He joked recently that he would have to look up in a dictionary what 'corporate governance' meant.
Big personalities both, Pycroft and O'Rourke have defined their businesses with one single, game-changing deal – Pycroft's to build the Shard, O'Rourke's to buy Laing – and both will be gone within months of each other. It will be strange, that much is sure.