Rick Wheal, consultant at Arup, on why our approach to sustainable building has to change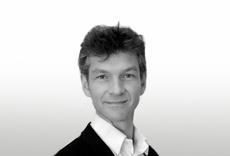 For years now planning departments have leant on software models and the Building Regulations to ensure that buildings in their area are sustainable. With a new edition of Part L of the Building Regulations which governs energy efficiency due in May, it is time for a change of approach.
Most planning departments in the UK ask for a percentage improvement over Part L standards. Improvements of 10% or 20% are common and the London Plan asks for 25% - soon to be 40%. While this is admirable, it is not really based on an understanding of real world performance. There are a number of software packages which can be used to show compliance with Part L and generate EPCs and it is accepted, though not fully understood, that the outputs from these calculators varies widely. If the calculator says that the building meets certain carbon dioxide emissions, then it complies with Part L.
Part L assumes that a building is in the middle of a field, with no shading and that building-systems that might be specified will operate much as they have historically. This is a simplistic view, if you consider offices in the centre of a city. Yet, planning policy is based on this.
A recent example from a London planning department suggested that a 4% improvement on Part L for an office was not good enough and would not recommend the scheme for planning. At the click of a button, literally, the same scheme can achieve 21% improvement, if fan coils are replaced with chilled beams. Will these savings be achieved in reality? Almost certainly not, but the planning department still want to see their policy requirements met, however unfounded in reality they are.
Surely specification of energy efficiency, renewable energy technologies and carbon dioxide -efficient systems should remain in the hands of qualified professionals rather than a local planning department?