Contractor to increase use of recycled materials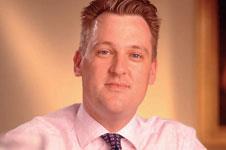 Contractor Interserve is pledged to halve its carbon emissions by 2020 as part of a wide ranging plan to make the business more sustainable.
The firm's SustainAbilities plan commits the firm to achieve a 30% reduction in carbon emissions over the next three years as an interim target on the way to a 50% reduction in 2020.
The firm has also pledged to have 75% of materials traceable to their source by 2018 and cut water usage by 20% by 2016.
Tim Haywood, Interserve's group finance director and head of sustainability, said the plan was "critical of the future of our business".
He said: "The plan announced today puts sustainability at the forefront of our decision-making. It will define how we work, the decisions that we take as a business and create a new culture among our employees and management."
Adrian Ringrose, chief executive of Interserve, said the plan "set new standard" for the industry.
He said: "Investing in the community, energy and resource efficiency, transparency, innovation, nurturing and motivating employees, and transferring skills and knowledge are integral to our ability to create value."
The firm said it would collect data on all its target areas throughout 2013 to act as a baseline against which it would measure itself to establish if it was hitting its targets.
Interserve's SustainAbilities commitments
By 2014
Introduce local employment targets when beneficial to the community
Use only sustainable forest products
Increase re-use of construction waste by 15%
By 2016
50% of forest products will be certified sustainable
20% cut in use of water
Reduce emissions from business travel by 30%
Reduce emissions from energy use at construction sites by 30%
Reduce construction waste by 25%
Reduce office waste by 50%
Reduce indirect energy impacts by 15%
By 2018
Reduce voluntary employee turnover by 10%
Double the number of apprenticeships, traineeships and graduate training opportunities
Develop three partnerships dedicated to innovation in sustainability
Achieve 75% traceability of construction materials
Increase recycled content in materials by 50%
Be underway with at least ten co-designed energy security projects
By 2020
Invest 3% of pre-tax profits into local communities
Introduce 'wellbeing' Key Performance Indicators (KPIs) into contracts
Halve our absolute carbon emissions
Introduce closed-loop systems along the value chain