The industry is leading the way on reducing the embodied carbon in its products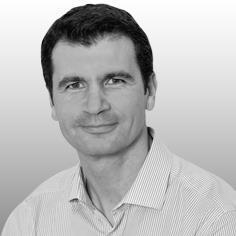 I'll be the first to admit that I was slightly sceptical about the prospect of the UK's first ever Embodied Carbon Week, admittedly more so for the name than anything else. Could a whole week designed to raise awareness of this one – and often perceived as a relatively niche – issue, really capture the hearts and minds of those working in the building industry?
Well, I'm delighted to say that my scepticism has been proved unfounded and that the week was a huge success. UKGBC, together with major developers British Land, Derwent London, Tishman Speyer, Land Securities and resource efficiency experts WRAP (who all partnered on the week), as well as the wider industry, held more than 20 packed events from seminar and lectures to debates and masterclasses. What this demonstrates is the amazing level of interest in how we go about tackling embodied carbon in buildings.
For those not in the know, let's back up a bit. What is embodied carbon and why is it so important? Embodied carbon is the CO2 or greenhouse gas emissions associated with the extraction, manufacture, transportation, assembly, replacement and deconstruction of materials and products. Philippa Gill, director of sustainability and operations systems at Tishman Speyer, wonderfully simplifies this by considering the embodied carbon of a pen. What is it made of (plastic, metal, ink), where have these resources come from, how was it assembled, how was it transported to its destination, and can it be reused or recycled?
Now, scale this up for a building. Imagine how much embodied carbon there is in a house, or a skyscraper? In fact, the carbon footprint of a typical building (such as an office) is around 20-30% embodied carbon, with the remaining 70-80% operational carbon. This clearly shows the importance of reducing it, as issues of resource cost and efficiency, as well as environmental considerations, become ever more salient.
It is right to acknowledge that the issue is not entirely new and there are many projects that have considered embodied carbon over recent years.
Take for example the Olympics. Despite the Olympic Delivery Authority (ODA) not actually setting specific embodied carbon targets for venues and infrastructure in its Sustainable Development Strategy – largely because of the lack of awareness of the issue at the time – efforts were made to reduce it by using low carbon concrete mixes and designing structures with fewer materials.
Embodied carbon is an issue that has been somewhat neglected in government thinking and regulation
Another more recent example is Powerhouse Kjørbo, a retrofitted office building in Norway by Skanska. During its lifetime Powerhouse will generate more energy than was used in construction, operation and use of the building, as well as the manufacture of the materials used in the building, with naturally recycling materials an important factor in this. These examples demonstrate that thinking about embodied carbon (and energy) early in the concept and design phases, and through materials choices can lead to dramatically different outcomes.
However, embodied carbon is an issue that has been somewhat neglected in government thinking and regulation. While it is addressed in the Green Construction Board's Low Carbon Routemap and identified as a key tool in cutting emissions from the built environment by 50% in the government's Construction 2025 industrial strategy, there is some debate as to whether it is appropriate or not for it to be included in building regulations or other policy mechanisms.
A recent report from a UKGBC industry Task Group examining zero carbon commercial buildings recommended that government create a roadmap towards its zero carbon 2019 target and beyond that encompasses embodied carbon.
On the other hand, industry is already taking the first steps get to grips with this issue. As part of Embodied Carbon Week, WRAP, in collaboration with UKGBC and with technical support from Arup, launched the UK's first publically available embodied carbon database for buildings. This free resource for building professionals to benchmark their designs and to access more detailed comparative data than has been previously available, already has 45 registered users and more than 240 projects. It's a positive move forward.
So, Embodied Carbon Week has not just been a one-off awareness raising exercise. We will bring together the findings and continue to champion work in this area to help create long-term, significant change on a key challenge that will continue to rise up the building industry agenda.
Paul King is chief executive of the UK Green Building Council