If we want to kick start the market for energy efficiency then we need to take a different view on how we judge risks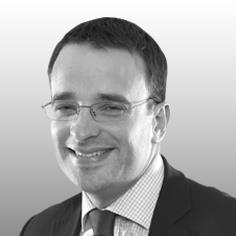 Is legislation going to lead to a growth in opportunities the energy reduction business? If you believe the government projections about the mandatory energy audits (ESOS) that are being introduced (and I don't believe them) then these are projected to deliver £1.9bn in energy savings.
If, for the purposes of simple calculations, one said that these savings will be achieved from a mix of measures where the average payback is three years (some will be zero cost and some will be five-year pay back) then the size of business generated from these will be around £5.7bn.
Sadly, in reality, I fear that these will quickly become a compliance issue with a race to the bottom of who can deliver the compliance requirements for the lowest cost and then the audit will be stuck in a file where, unless someone is going to get prosecuted or harmed as a result of doing nothing then nothing will be done about it.
The recent changes to the Energy companies Obligation have certainly slowed business in the residential energy reduction area and while still there, the heat has dropped out of this market. Green Deal? Well the numbers are extremely low and will probably remain in the de-minimus category until some of the fundamental structural issues of the scheme are radically changed.
The Minimum Energy Performance Standards (MEPs) from 2018 should help to drive business in the improvement for poor performing stock in the rental market but the majority of government and European focus is in making organisations aware that to reduce energy is good business sense and they should do it rather than making them do it.
Our approach to risk is still at its infancy when it comes to contracts involving energy reduction
I think the growth in this area will be where the performance risk is well apportioned in the energy saving schemes. Approaches such as the RE:FIT framework and other energy performance contracts will grow in popularity and new evolutions of offers will emerge.
It is interesting that while the construction industry has been able to debate and approach risk in a moderately sophisticated way between the main protagonists for many years it is still at its infancy when it comes to contracts involving energy reduction. While the speed of increase in energy costs has been slowed in the short term by the recent changes to the energy market, even with fracking, energy prices can be expected to continue to rise which will provide increased demand for energy reduction works where performance risk is well apportioned and more businesses in the built environment sector are and will continue to be structured to provide these solutions and profit nicely from the success that they can deliver.
There are just three things that they need to get right.
First, the financial offer; the UK market has a preference to only consider short term contracts (under five years) unlike our German or US counterparts who have a cultural willingness to accept longer term deals. There is also a lot of misunderstanding and suspicion about these offers. Those who can present easy to understand, offers which are trusted are likely to succeed.
Secondly, we have to crack the landlord and tenant bridge in relation to energy savings in buildings, particularly those that are multi-let. With an open mind there is a win win solution for all parties and those working in the leasehold market would be wise to work through solutions, thinking about all parties around the table that provide this but some of the rules and traditions around service charges may need to bend slightly.
And finally, those entering into the energy performance market need to think very carefully about whether fit and forget really is an available solution and consider that whether the package needs to include an element of long term energy management to be a success.
Fortune favours the brave but not the foolish or unprepared.
Matt Fulford is the director of Inspired Efficiency