Elizabeth Hopkirk on the death of the controversial architecture critic bent on reclaiming beauty
"I think we are losing beauty and there is a danger that with it we will lose the meaning of life."
The words of Sir Roger Scruton, who died on Sunday aged 75, after a six-month battle with cancer.
The philosopher and conservative thinker spent many years exploring notions of beauty and arguing that art and architecture had gone astray in dismissing as old-fashioned what was, in his view, a "universal need".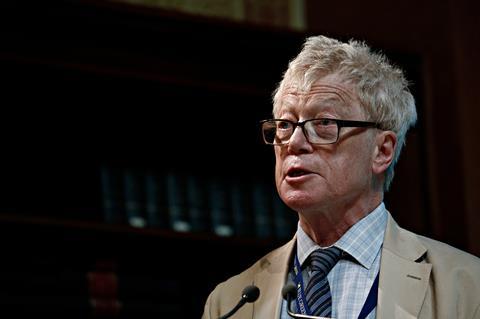 When he was appointed by then housing secretary James Brokenshire to chair the Building Better, Building Beautiful Commission in 2018, the industry was as appalled as it was surprised.
Scruton's views on traditional architecture were a red flag to architects, with their antennae so attuned to outbreaks of style wars. Additionally, he was hardly an authority on housing delivery. The idea of the government focusing on beauty rather than, say, procurement, felt like a slap in the face.
Scruton's – to many – unpalatable right-wing views were the last straw. He had numerous ideological enemies, one of whom got him sacked from the commission with an interview in the New Statesman that cast him as a racist. The magazine later apologised for misrepresenting him and he was duly reappointed.
His mental vigour and zest for the task were reportedly undimmed
The commission's interim report came out the same month and confounded critics by avoiding issues of style, advocating sensible measures and demonstrating they had listened to specialists with years of experience.
Scruton may have been very sick as the final report was written but his mental vigour and zest for the task were reportedly undimmed. The report is set to be published this month and its recommendations will be his final and most practical attempt to embed beauty into our built environment.
Elizabeth Hopkirk is assistant editor of Building's sister title Building Design