A call to boost youth employment in Scotland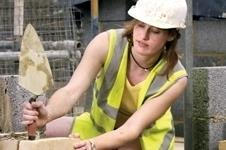 The latest Construction Skills Network report published this week provides stark analysis of the impact of the economic downturn on jobs, skills and capacity within the UK building industry. UK construction employment is now at its lowest level since 2000 and our own estimates suggest the Scottish industry has shed around 50,000 jobs over the past five years alone.
Government should establish a clear target to increase the number of apprentices recruited into the industry, by providing funding and support to help building firms take on apprentices, and by prioritising investment in the pipeline of new projects needed right now to stimulate recruitment.
Michael Levack, executive director, Scottish Building Federation