£1m 4Life Academy to open in January in Birmingham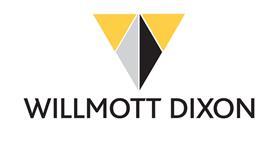 Contractor Willmott Dixon is to open a £1m training academy in Birmingham in January.
The firm said it has found a location at Electric Avenue in Aston for the facility, called the 4Life Academy, which will provide construction training for up to 2,000 people a year.
The 4Life Academy will offer training programmes ranging from short courses in electrical compliance and renewable technology to life-time skills such as NVQ and City & Guilds qualifications, accreditation on the Construction Skills Certification, as well as supporting development of Willmott Dixon's 22 Birmingham apprentices.
Mick Williamson, managing director for Willmott Dixon Partnerships, the group's repairs specialist responsible for maintaining Birmingham City Council's 60,000 city-owned properties said: "Skills play a crucial part in the prosperity of all cities and The Willmott Dixon 4Life Academy is a statement of our ambition to play a strategic role in the long-term growth of Birmingham."