HS2 faces yet more scrutiny following leaked government report
Another week, another leak of the HS2 Oakervee report. The last time, back in November, the draft seemed to be quite positive from an industry perspective, indicating that it would recommend that the full project be given the green light.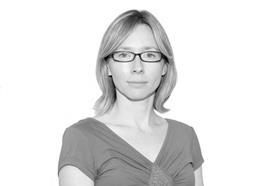 This draft, however, seems distinctly lukewarm. While opponents of the high-speed railway had already warned that the latest £88bn price tag would actually exceed £100bn, now the official report says that "there is a considerable risk" that it will cost £106bn, throwing the whole project into further doubt.
Specifically the northern section of the project comes under scrutiny. The report proposes that the line north of Birmingham be delayed for another six months while its value for money is investigated further.
>> Read: Government's own review says HS2 will exceed £100bn
>> Latest: A timeline of the latest HS2 news
The authors think "on balance" that it should go ahead, but the routes to Manchester and Leeds may need to be a mix of conventional and new high-speed lines.
If the leak was designed to float this as an idea, then it has gone down like a lead balloon.
Manchester mayor Andy Burnham argued strongly that HS2 should be built in full, as anything less gives the impression that money is no object down South, but the North is not worth investing in. For a government elected on a promise of rebalancing the economy, a second-class service for HS2's northern section would not go down well with many first-time Conservative voters.
Construction bosses were also quick to react. Signatories to a letter to the prime minister sent this week included the chief executives of Balfour Beatty, Skanska, Morgan Sindall, Costain, Mace and Sir Robert McAlpine – they were all making the case for a full commitment to Europe's largest infrastructure project that will create 30,000 jobs in the sector.
The letter highlights the unparalleled opportunities that HS2 offers to train workers in offsite manufacturing, clearly appealing to a government that is heavily backing efforts to modernise construction methods. But perhaps their most convincing argument is that the first phase of HS2 is a shovel-ready project, that just needs the "notice to proceed" from ministers for work to get going within a matter of months.
Boris Johnson is being lobbied hard on all sides, and few are willing to predict which way he will be swayed
There is no other project of a similar scale that could replace it any time soon. "It would take many years to get an equivalent pipeline of work in place, by which time the damage would already be done to the supply chain," they write.
This point may win some sympathy with the public. There is certainly little of that for big corporates but the fact that 2,000 companies, mostly SMEs, currently work on HS2 should be underlined. Jobs are on the line here.
Will Boris Johnson listen? He is being lobbied hard on all sides, and few are willing to predict which way he will be swayed.
In the project's favour, it is known that Johnson, when he was London mayor, displayed a penchant for big projects. All these government jitters could just be to pacify his base support in areas in the south of England affected by HS2, such as the Chilterns.
Let's hope so. Transport secretary Grant Shapps promised this week that a decision on whether to go ahead with the project will be made "very shortly" but even at this late stage he is still calling for more information, more data.
The fact is that the London to Birmingham section is the one that is ready to go now
It has been said before, but if HS2 had been conceived the other way round – with construction work starting in the North and ending in the South – it might have won more backing from the public. That may well be true, but the fact is that the London to Birmingham section is the one that is ready to go now – and we need to get on with it and then move to the sections beyond.
The threat of scaling back or even scrapping HS2 entirely has been hanging over construction for long enough. Leaked reports do nothing to allay fears, and brace yourselves for the National Audit Office report due out any day now, which will no doubt also lay into HS2 over costs and delays.
What the sector needs now is a positive decision, one that – as construction's letter to the PM underlined – shows the government believes in our country's engineering and construction abilities and intends to invest in the future.
Chloë McCulloch is the editor of Building