Singapore has a growing reputation for dispute resolution. But can it rival London as the forum of choice to resolve construction contract disputes?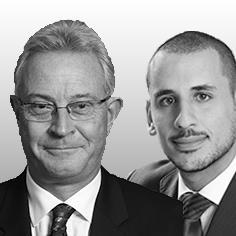 At the Global Pound Conference in Singapore this March they have been talking about how to resolve disputes better, quicker and cheaper.
It easy to understand why. However successful litigation might be, there is always a price; taking key personnel off productive work to deal with a contractual post-mortem, the time it all takes and what it all costs, even if the other party has to pay a healthy chunk of your legal costs. And, of course, there is the inherent risk of losing and ending up with a massive bill and a lot of explaining to do.
So is there a cheaper quicker way to resolve things?
For UK construction companies and firms working in Asia, Singapore has a lot to offer on dispute resolution.
Take mediation for a start, where a third party attempts to help the parties to a deal, buying out the risk with a compromise is a good choice. The Singapore International Mediation Centre, established in November 2014, aims to encourage the use of mediation as a means of resolving commercial disputes. It has developed its own mediation rules and maintains a panel of around 70 international mediators from 14 different jurisdictions.
It also has a panel of technical experts to assist mediators in specialised areas and has developed the AMA (Arb-Med-Arb) Protocol, to be jointly administered by the Singapore International Arbitration Centre (SIAC), with the aim of promoting the use of mediation within the framework of international arbitration.
So how should one choose the venue when agreeing to arbitration or mediation? Cost and logistics will be powerful factors
If mediation can't end the dispute there is arbitration, a well-known alternative. In turn, a must-have for arbitration is a body to administer the arbitration, which is where SIAC comes in. SIAC was established in 1991 and has an international panel of more than 380 independent arbitrators from over 32 different jurisdictions. Its arbitration rules are based on the UNCITRAL Rules and are regularly updated to keep pace with developments in international arbitration practice and procedure.
As Singapore is a signatory to the New York Convention, SIAC awards have been enforced by courts in, for example, China, Hong Kong, India, Indonesia, the UK, USA, Vietnam and Australia.
SIAC has a governing court whose members include some of the world's leading arbitration practitioners and its caseload continues to grow.
In 2015, 270 new cases were referred to it from 55 different jurisdictions with sums in disputes exceeding S$6.06bn. International companies doing business in Asia increasingly recognise the benefit of resolving disputes in the region where a transaction has been concluded and Singapore is now regularly used, as one of Asia's premier arbitration venues, for the resolution of disputes in China, Hong Kong, Vietnam, Thailand, Malaysia, Indonesia and India, among others.
And that's not all Singapore has to offer. There is Maxwell Chambers, opened in 2010, and considered to be the world's first integrated dispute resolution complex, which also houses the regional offices of a number of global dispute resolution institutions including the ICC Court of Arbitration, the International Centre for Dispute Resolution, the International Centre for the Settlement of Investment Disputes and the London Court of Commercial Arbitration.
There is also the Singapore International Commercial Court, established in January 2015 as a division of Singapore's High Court to handle complex cross border disputes that may not have a Singapore connection, but where the parties wish to use an Asia forum with a closer geographical link to the place where the dispute arose, rather than the more traditional forums located outside Asia.
But while Singapore is committed to establishing itself as the leading one-stop venue for the resolution of commercial disputes in Asia, where, you might ask, does this leave London as a venue for sorting out international construction disputes?
London, of course, has history, the London Court of International Arbitration, an enviable bank of mediator and arbitrator talent and experience to offer, plus the formidable skills of the legal profession.
So how should one choose the venue when agreeing to arbitration or mediation? Cost and logistics will be powerful factors. Where is the project? Where are the witnesses? What will it cost to transport the legal and client team?
If your project is in Asia, Singapore might just look like a rather attractive proposition.
Kevin Owen is managing partner of Mayer Brown's Singapore and Bangkok offices and Wisam Sirhan is a senior associate in Mayer Brown's construction and engineering group and a member of the firm's International Arbitration Group